Using the Microsoft 365 Usage Analytics option available within the Power BI, you can gain useful insights on how your organization is adopting to various Office 365 services. Learn how to enable Microsoft 365 Usage Analytics, how to instantiate the content pack in Power BI, and steps to make the collected data anonymous. There are also tips to get started with those reports.
There are two steps involved in this process. Making the data available in the Microsoft 365 admin center and then instantiate the content pack in Power BI.
Signup for the free Power BI service or buy a subscription if you don't have one.
Enter the Admin Center with your admin credentials.
Go to Reports > Usage.
From the Usage page, look for the Microsoft 365 usage analytics card, and choose Get started.
Reports panel will open. Turn the Make data available the Microsoft 365 usage analytics for Power BI option On and Save.
How to Instantiate the content pack in Power BI?
Users with Report reader, global administrator, SharePoint administrator, exchange administrator, and Skype for business administrator role privileges can carry out these actions.
Copy the tenant ID and pick Go to Power BI.
Sign in and pick Get data. Pick Service content packs placed below More ways to create your own content.
From the Apps tab, type-in Microsoft 365 in the search box and choose Microsoft 365 usage analytics > Get it now.
Enter the tenant ID into the Connect to Microsoft 365 usage analytics screen and click Next.
Pick oAuth2 as the Authentication method > Sign in.
Steps to make the collected data anonymous
Global administrators can make the data collected for all reports anonymous.
Expand the left nav in the Admin Center.
Select Settings > Services & Add-ins.
From the Services & Add-ins page, choose Reports and turn on Display anonymous identifiers instead of names in all reports.
Click Save.
Tips to get started with the reports
Utilize the navigations tabs in the bottom of the dashboard for navigating to various reports.
Many reports come with filter options which work based on products, activities, etc.
You shall hover over data points to view a callout that contains details.
Customize the content pack using the Edit report button at the top.
You can also create your own visuals and bring in your own data sources.
The share button on each page allows sharing the report too.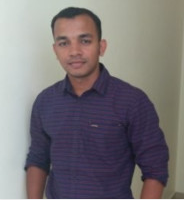 Alex Joseph is a Digital Marketing Strategist with explicit knowledge in Content Marketing and Microsoft Technologies. A writer by day, Alex is a night owl and a DIYer. Alex's theory is to make businesses achieve success with modern solutions and smart exploitation of resources.