When you want to update a file with new information, it is important to check out the file first and then make the changes. You can check in the file back to make it available for others to view and edit.
What is the order in which one must check out and edit a document in SharePoint?
First, check out the file.
Download the file or open it in a supported app to make necessary changes.
If you have downloaded the document, upload it back. Otherwise, save the changes.
You can now check in the document back.
How to discard a check out?
Visit the SharePoint Library in which the desired file or document is saved.
Choose the files that you want to edit.
Click on Files and choose Discard Checkout.
Pick Ok to complete the discarding of the check out.
How to know who's got a file checked out?
You won't be able to access a file if it is checked out by anyone.
To know who has got the file checked out, hover over the mouse pointer over the document's icon.
Read the tooltip pop-up with the name of the user.
You can now contact the user to get more information.
Steps to check in multiple files at a time
Go to the Document Library and choose all files you want to check in by clicking the checkmark.
Choose Check in.
You can add a description regarding the changes made to the files in the Comments
Click Ok.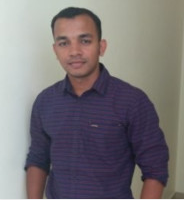 Alex Joseph is a Digital Marketing Strategist with explicit knowledge in Content Marketing and Microsoft Technologies. A writer by day, Alex is a night owl and a DIYer. Alex's theory is to make businesses achieve success with modern solutions and smart exploitation of resources.