The benefits of sharing a calendar in Outlook will surely impress your team. It enhances your team's efficiency and communication. You can balance assignments and events, along with saving time.
Sign in to Outlook.com and go to Calendar by clicking on the calendar icon at the bottom.
Click on Share and choose the calendar you wish to share.
Enter the user details of the person with whom you want to share the calendar.
Choose either Can view all details or Can edit option based on preference.
Choose Share.
Steps to change calendar sharing permissions
Go to Calendar by clicking on the calendar icon at the bottom.
Right-click on the preferred calendar and choose Sharing and permissions.
Spot the person for which you want to change the sharing permission.
You can either choose a new level of permissions or stop sharing with the person.
Steps to add another user's calendar to your calendar view
You will receive an invitation as part of sharing someone else's calendar with yours.
By clicking on Accept at the bottom of the message, you can add it to your calendar view.
You can perform rename, change, color, or remove actions after accepting.
Just right-click on the calendar in the left pane and choose the right option.
How to publish your calendar
Select Settings > View all Outlook settings in the Calendar view.
Go to Calendar > Shared calendars.
Pick the calendar you wish to publish, and the details people can see from Publish a calendar
Click on Publish.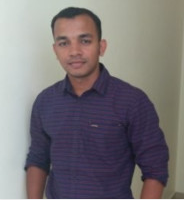 Alex Joseph is a Digital Marketing Strategist with explicit knowledge in Content Marketing and Microsoft Technologies. A writer by day, Alex is a night owl and a DIYer. Alex's theory is to make businesses achieve success with modern solutions and smart exploitation of resources.