Pages in SharePoint sites give you the freedom to share ideas in the form of images, videos, documents and more. We are here with a bunch of tricks and tips that let you create and publish pages into a SharePoint Site. You can also learn how to customize the title area of a page, edit the page, and how to make the page easy for others to find.
How to add and publish a page to SharePoint Site?
Go to the home page of the site where you wish to add page.
Click on + New and choose Page.
Enter Page Name in the Title area and Add web parts to the page.
Choose Save as draft once all changes are made.
Click Publish to make the page available for all.
Tips to customize the Title Area of the page
Add an image by picking Add Image in the toolbar on the left and choose Set focal point in the toolbar to bring the part of the image that you wish to be in the frame.
Add a name, email name or, partial name in the author box of the title area.
Pick a layout using the Edit web part
Set alignment by picking the Edit web part button and from the toolbox on the right, select left or center.
You can also display a piece of text above the title and show the published date of the page.
How to make it easier for others to find your page?
Click on Promote placed on the top of the page.
Pick Add page to navigation to add a link to your page, with the help of page title, along the left-side navigation.
Select Post as news on this site to add news posts to the home page of your SharePoint site.
The Email option can be utilized to deliver an email with the preview of the page to the preferred recipients. You can also add an optional message.
Copy the page address displayed and send them to people you want to visit the page.
Steps to edit a page in your SharePoint Site
Visit the SharePoint site in which the page belongs.
Select Pages from the left side.
Choose your page and click Edit from the top right part.
Make the proposed changes and choose save and close.
Click Publish to start showing the edits to users.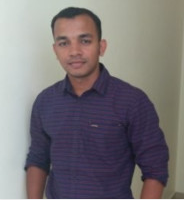 Alex Joseph is a Digital Marketing Strategist with explicit knowledge in Content Marketing and Microsoft Technologies. A writer by day, Alex is a night owl and a DIYer. Alex's theory is to make businesses achieve success with modern solutions and smart exploitation of resources.