Learn how to add and delete users to Office 365. Get to know about different ways through which you can add bulk numbers of users to Office 365. Know who can perform these actions and what are the procedures.
Global admins can add new users individually from the Office 365 Admin Center.
Go to the Active users' page in the Admin Center.
You can also navigate by picking Users > Active Users.
Choose Add a user and fill the form with details like Name, Domain, Password, Contact Information, Product Licenses, and Roles.
After the above process, you will get the new user's login credentials through an email notification.
You can then share this information with the user.
What are the different ways to add users in bulk to Office 365?
You can use a spreadsheet to add users in bulk to Office 365.
If you are familiar with Windows PowerShell cmdlets, you can automate adding accounts and assigning licenses.
You can also use the Azure AD Connect tool to replicate Active Directory user accounts in Office 365.
There are also easy methods to migrate multiple email accounts to Office 365 from Exchange.
Users will be added automatically as part of the migration.
How to delete users from Office 365?
A Global Admin can perform this action by signing into Office 365.
From the Admin Center, navigate to Active users'
Picking Users > Active Users is also another way to do that.
Select the user you wish to delete, and pick Delete User.
How to stop paying for the license of a deleted user?
Global admin or Billing admin can carry out this process in order to reduce the number of licenses.
Go to Admin Center – Subscription You can also pick Billing > Subscriptions.
Select the subscription and select Add/Remove licenses.
By taking this step you can avoid paying for the license until you add a new user.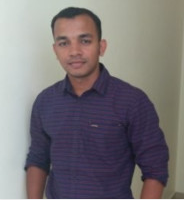 Alex Joseph is a Digital Marketing Strategist with explicit knowledge in Content Marketing and Microsoft Technologies. A writer by day, Alex is a night owl and a DIYer. Alex's theory is to make businesses achieve success with modern solutions and smart exploitation of resources.