You can customize the Office 365 theme from the admin center effortlessly. You need admin rights to change the default theme that determines how the top navigation bar for everyone in the organization is displayed.
How to customize the Office 365 theme in the Admin Center
Sign-in to the Admin Center.
Go to Settings > Organization Profile
Click on Edit placed next to Manage custom themes for your organization.
Edit the theme elements you wish to change.
Click on Save after making the changes to create the custom tile.
What are the theme elements one can edit in the above process
Background image, Navigation bar background color.
Logo Image, URL for a clickable logo.
Text and icons, Accent color.
Username, and there is also an option to 'Prevent users from overriding theme'.
How to promote the custom tile to App Launcher

Click on the app launcher icon.
Select All apps.
Select the new tile for the app and click on the ellipsis.
Select Pin to launcher.
Steps to edit or delete a custom tile
From the admin center, select Settings > Organization profile.
Click on Edit option next to Add custom tiles for your organization.
To edit the tile, update the URL, Description, Tile name, and Image URL fields.
Click on Update > Close.
To delete the tile, from the Custom tiles window, select the tile.
Click on Remove tile > Delete.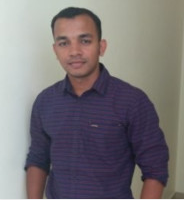 Alex Joseph is a Digital Marketing Strategist with explicit knowledge in Content Marketing and Microsoft Technologies. A writer by day, Alex is a night owl and a DIYer. Alex's theory is to make businesses achieve success with modern solutions and smart exploitation of resources.