The security level of your organization depends on daily activities and security settings. This week's SharePoint Tips give you some effective tips and tricks to strengthen the security of the Office 365 and Microsoft 365 plans of your organization. Check the Office 365 Secure score before getting started.
How to determine the Office 365 Secure Score?
Organizations with Microsoft 365 Business, Office 365 Enterprise, or Office 365 Business Premium Plans can visit https://securescore.office.com to get access to the secure score.
Ensure that you are assigned with an admin role in Azure Active directory to get access.
Another way is to visit the Security & Compliance center: https://protection.office.com.
How to set up multi-factor authentication?
Visit Microsoft 365 Admin Center.
From the Search Bar, search 'multi' and select Azure multi-factor authentication settings.
Pick Manage multi-factor authentication.
Select users, and click Enable.
Set the feature for a few users first and then expand to others later.
Steps to block file types that are commonly used for malware in email attachments
Go to https://protection.office.com and sign in as admin.
Find Threat management from the left navigation pane in the Office 365 Security & Compliance Center.
Pick Policy > Anti-Malware.
Double-click the default policy to edit.
Select Settings.
Choose On from Common Attachment Types Filter.
Add or remove file types from the list and click Save.
Steps to create a mail transport rule that stops email auto-forwarding
From the Office 365 Admin Center, select Admin Centers > Exchange.
Choose mail flow category and click Rules.
Select +, and then pick Create a new rule.
Choose More options to view the full set of options available.
Configure the settings appropriately and click Save.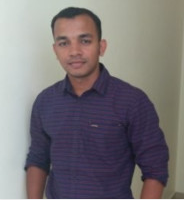 Alex Joseph is a Digital Marketing Strategist with explicit knowledge in Content Marketing and Microsoft Technologies. A writer by day, Alex is a night owl and a DIYer. Alex's theory is to make businesses achieve success with modern solutions and smart exploitation of resources.