You can add links to important sites and content in the SharePoint start page. This will make it easier to access those frequently accessed content. This is done by adding those links to the Featured Links section in the left pane of the SharePoint Start Page.
Steps to view the SharePoint start page and Featured Links list
You will need a work or school account to sign in.
Sign in at office.
From the list of apps, pick SharePoint.
You can select SharePoint by going to the App Launcher icon on the top left corner too.
Choose All apps at the bottom of the app launcher if you don't find the desired app.
Featured Links list is placed on the left side of the page.
How to add a link to the Featured Links section
Click on 'Edit' option placed at the top of the list.
If the option is not present that means you don't have permission to perform the action.
Contact administrator for permissions.
To enter a new link pick + Add.
Fill up the Text to display, New Link, and Address fields in the dialogue box.
Check the link by clicking on Try link and pick Save.
How to edit an existing link?
Click Edit to enter the edit mode.
Choose the link you wish to edit and select the edit icon.
Make appropriate changes to the Text to display, address, and Edit link.
Check the link with Try link.
Choose Save and click Done to exit edit mode.
How to change the order or delete a link from the featured links list?
Choose Edit to enter edit mode.
You can drag and drop the links to change them to the preferred order.
Select the X icon against each link and pick Delete to remove them from the list.
Contact administrator if you don't have permission to perform these actions.
Click Done to leave edit mode after you are finished making changes.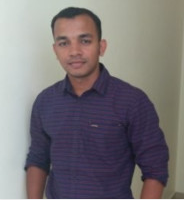 Alex Joseph is a Digital Marketing Strategist with explicit knowledge in Content Marketing and Microsoft Technologies. A writer by day, Alex is a night owl and a DIYer. Alex's theory is to make businesses achieve success with modern solutions and smart exploitation of resources.