Learn how to manage documents and files more efficiently using Office 365 and SharePoint. This week's SharePoint tips gives details about how to upload files to a Document Library, create SharePoint Blog, and steps to Add/Remove members from an Office 365 Group. Get access now!
How to Upload Files to a Document Library in SharePoint Online?
Open the Document Library to which you wish to add files or folder.
Search File Explorer in your computer and Click on File Explorer from the results.
Go to the file or folder you wish to upload.
Select files/folder and drag and drop them on to the Document Library page.
The files will be uploaded automatically when a folder is added to the document library.
Go to Main Document Library Menu and find Upload to explore another method for file and folder uploading.
How to Create a SharePoint Blog?
To create a Blog in SharePoint, you need to have permission to create a Site.
Go to Site Actions and click New Site.
From the Create dialogue box that appears, Choose Blog site template.
Give the desired name in the Title
Enter the desired last part of the web address in the URL name
Click Create to set-up a blog with default settings.
Go to More Options if you want to customize some of the settings.
Steps to set-up categories in a SharePoint Blog
It is essential to set-up categories if you are planning to publish blog posts about different topics. This makes it easier for users to find blogs on relevant topics quickly.
Select All Site Content
Click Categories, placed under Lists.
Click Edit button placed on the right side of the category place holder.
Enter the desired category name into the place holder text area.
Select Save.
Repeat these steps to add more categories.
Select Add New Item placed under the category list to create additional categories.
Steps to Add/Remove members from Office 365 Group
Here is how you can add or remove members from an Office 365 Group from Admin Center.
Sign in to Office 365 as Global Admin or Exchange Admin.
Navigate to Office 365 Admin Center.
From the left navigation pane, select Groups> Groups.
Choose the group and go to the details pane.
Next to Members, click Edit.
Select the name of the member and select Add/Remove as required.
You can also search for the user if needed.
Click Save.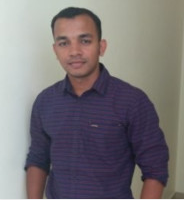 Alex Joseph is a Digital Marketing Strategist with explicit knowledge in Content Marketing and Microsoft Technologies. A writer by day, Alex is a night owl and a DIYer. Alex's theory is to make businesses achieve success with modern solutions and smart exploitation of resources.