A well-made intranet portal can enhance the way each department of your company runs. Business operations are an important process in the success and running of each business. Doesn't matter what is the nature of your business, making business operations efficient and effortless is important. An intranet portal can help you get this right in many ways. We are here to explain the most important 4 ways through which an intranet can make business operations better.
Consistency in Communicating Business Processes
Well-defined business processes can create a big impact in achieving goals. An intranet portal can let you create better business operations by communicating business processes and larger organizational goals effectively. As people involved in the workflow have a comprehensive idea about what needs to be done, and how the system works, there will be better outcomes. With an intranet, you can communicate anything with your workforce effectively.
Consolidating Data and Lists
As part of processing tasks and ensuring smooth workflow, employees will require several data and lists. It can be regarding products, staffs, customers, applications, processes and more. Modern intranets come with great features to consolidate data lists into one place. This helps your workforce to access important data and lists easily, anytime they want.
Automate Workflows
Automating common tasks and frequently performed actions are an essential process. This ensures great efficiency and advantages to your organization in terms of cost and ease in working. Claiming travel expenses, submitting suggestions, and tracking customer feedback are some of the best examples for those processes that can be automated for achieving better efficiency.
Defining Roles and Responsibilities
When you have an intranet portal setup for your organization, there will be no chance for any confusion regarding roles and responsibilities among employees. Team leaders or admins can assign tasks and set notifications to track tasks and their statuses. There will be better clarity on what tasks need to complete and who is responsible.
Book a
Live demo
Schedule a live demo of Dock 365's Contract Management Software now.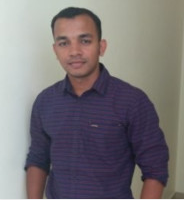 Alex Joseph is a Digital Marketing Strategist with explicit knowledge in Content Marketing and Microsoft Technologies. A writer by day, Alex is a night owl and a DIYer. Alex's theory is to make businesses achieve success with modern solutions and smart exploitation of resources.