For last few years we are hearing a lot about the evolution of intranets and their new capabilities. Intranet portal has went through a lot of changes and along with new technologies and concepts, they have managed to serve organizations, stakeholders, and employees in an efficient, smart, and brilliant manner. Not only these platforms let its users perform tasks better, but they provided good control over resources, communication requirements, and collaboration with everyone important in a work environment.
Communication, collaboration, and productivity are still the most popular terms heard loud when talking about intranets. Here are the top intranet portal trends.
Supporting Remote Team Members
Enhanced mobile integration in intranets ensures that remote team members of organizations will now find it easier to work from anywhere they want. An intranet without mobile accessibility and mobile features is not enough to fulfill the needs of a modern organization.
Advanced Digital Workplace
The digital workplace concept is a must have for all modern organizations today. Not only this let your employees work from different locations, but it also has great advantages like excellent task processing, document storage and sharing, and ease of communication. Digital workplaces need to have more advanced features.
Social Tools Integration
The tools and features that allow users to be more social in an organization play an important role in setting up the intranet trends. Blogging, chat, sharing and meetings are some of the best examples for social features offered by intranets. There are specific tools integrated into the intranet design templates for each requirement.
Personalization Getting Better
Personalization is a key feature that you will find in most popular intranet portal examples today. The main highlight here is to create a personalized experience for every user so that they get adapted to the intranet environment easily and keep coming back. This is very crucial in achieving a successful intranet adoption rate.
LMS Integration
Another important trend happening now is the influence of LMS systems in intranet design best practices. A good intranet system should cover all major processes and tasks of an organization. Training employees and improving their skillsets are very crucial in maintaining your workforce competitive. Learning Management Systems integration allows organizations to tick this requirement right away.
Book a
Live demo
Schedule a live demo of Dock 365's Contract Management Software now.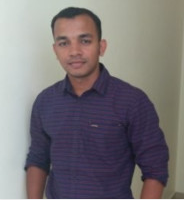 Alex Joseph is a Digital Marketing Strategist with explicit knowledge in Content Marketing and Microsoft Technologies. A writer by day, Alex is a night owl and a DIYer. Alex's theory is to make businesses achieve success with modern solutions and smart exploitation of resources.