Intranets can deliver several outstanding benefits. You might have heard about many of them before. Here we want to introduce you to 5 lesser known benefits about a modern intranet portal. Every organization will have a huge amount of information to manage and share with people. Employees, customers, vendors, clients etc. are people who must be served with the right data and interaction facilities. A modern intranet portal have all of them. Let's see, what are those benefits that are lesser known about the intranets.
1. Process Merging
Earlier companies used to buy several software's or applications to get tasks done. Along with coordinating everyone in a single platform, intranets can also merge down tasks and processes in a way that cut down the difficulty level.
2. Calendar Management
Maintain calendars with all meetings and schedules marked accurately. Shared calendars make collaboration across projects and processes easier. solve conflicts and make the most of the available time.
3. HR Portal
Having a good HR portal makes an intranet portal complete. Moreover, managing the workforce and related processes is a critical part of running any business. Today almost all modern intranet portal solutions that are available in the market are equipped with an HR management capability.
4. Extranet Portal
Interacting and communicating with clients and vendors are also a significant work process. With an extranet portal, you can easily make this happen by allowing them to a certain part of the intranet. It makes sharing information and collaborating with them more efficient.
5. Work from Anywhere
Working from home is a nice concept that let employees complete their tasks doesn't matter whether they are in the office or at home. Today, intranets allow users to stay connected with their team even while traveling, from outdoors or any remote area. This also gives great benefits to companies who want to manage remote employees efficiently.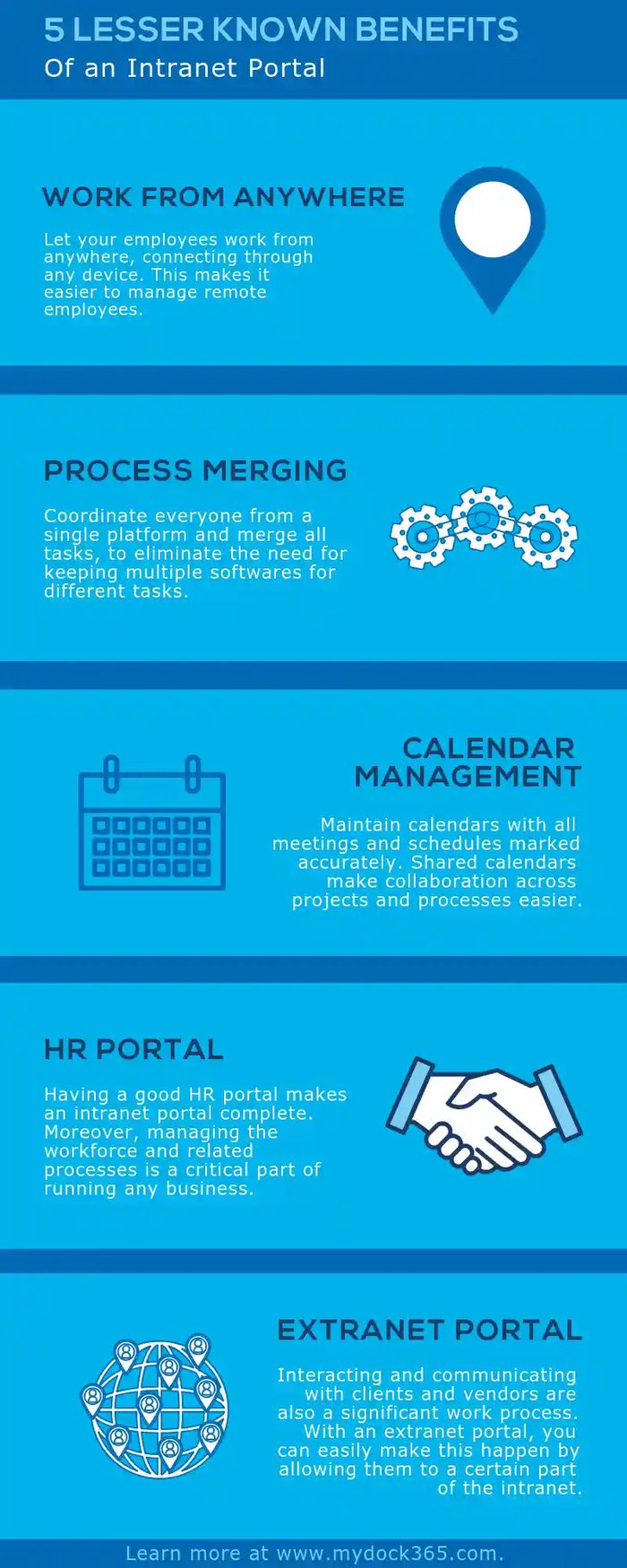 Book a
Live demo
Schedule a live demo of Dock 365's Contract Management Software now.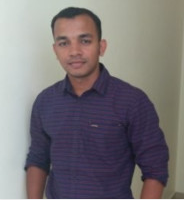 Alex Joseph is a Digital Marketing Strategist with explicit knowledge in Content Marketing and Microsoft Technologies. A writer by day, Alex is a night owl and a DIYer. Alex's theory is to make businesses achieve success with modern solutions and smart exploitation of resources.