Businesses around the world are using a wide variety of concepts and technology to meet their goals. An Intranet Portal is one such concept that is welcomed and applauded by organizations of different sizes, and fields. However, there are several myths about Intranet portal that are holding back several organizations from exploiting this wonderful opportunity to organize, collaborate, and communicate with everyone important for their business. Efficient document sharing and storage, project management, Human resource management, employment training, etc are some of the basic features offered by an intranet portal.
We are about to solve 5 popular myths about intranets that are making your business back off from getting this wonderful technological advantage.
It's all about adopting the latest technology
It is not just about fancy software platforms that give your team a digital interface that looks something like what we have seen in alien movies. Intranets can act as a gateway to a digital workplace, that let your company works better, unites them in all areas, and make interactions meaningful and easy.
It's a Passing trend
This is not going to be a short-term trend anymore. Intranet Portals have evolved to be a necessity for modern organizations. It eventually makes your team complete tasks quickly, and let you use the time for more productive tasks. Can you imagine going back to a world without computers again, that's how intranet portals are going to influence companies.
An intranet portal doesn't match my business
Intranet portals can be utilized by businesses from any category and of any size. Credit unions, schools, corporate companies and literally any kind of business can make use of these portals to streamline and organize their tasks and functions with ease. Learn about some of the popular intranet portal examples to know better.
This is not something inevitable
Intranets and the digital workplace concepts are inevitable, as most of the modern businesses are exploiting them well. In order to stay competitive and productive, you need to hire a brilliant SharePoint modern intranet.
It is not possible without a million-dollar budget
Budget or the pricing for some of the best Intranet Design Templates is not going to stop you from becoming smarter and up to date.
Book a
Live demo
Schedule a live demo of Dock 365's Contract Management Software now.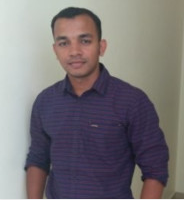 Alex Joseph is a Digital Marketing Strategist with explicit knowledge in Content Marketing and Microsoft Technologies. A writer by day, Alex is a night owl and a DIYer. Alex's theory is to make businesses achieve success with modern solutions and smart exploitation of resources.