Admit it. You're searching for a free SharePoint intranet template. We know that everyone loves a freebie. Well, you're in luck. We offer something even better! Dock provides pre-built templates to provide for your business, but think of it as a company intranet portal makeover with support. We understand how a standard template isn't going to provide your team with the robust customization each business requires.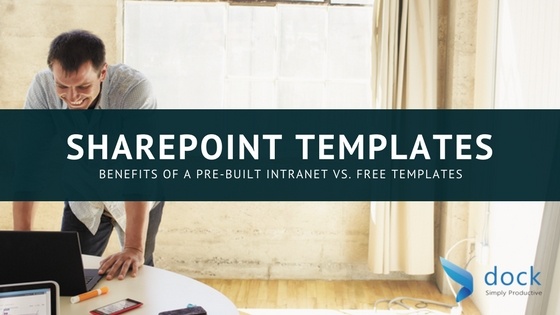 Our SharePoint intranet designs are created with information from your company because we know that one-size-fits-all templates are not ideal in the long run.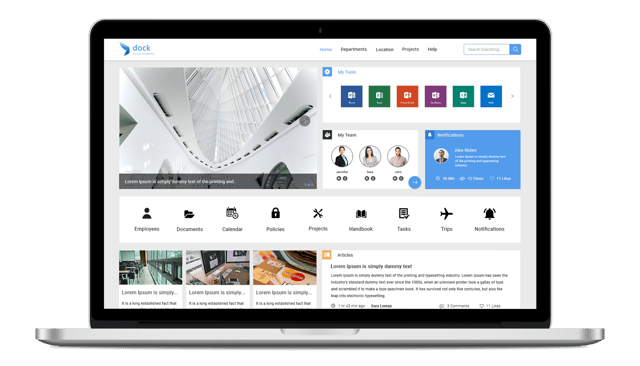 Importance of a Company Branded Intranet Portal
Our customizable pre-built intranet experience allows you to see exactly how your SharePoint intranet portal will look with your branding and productivity needs already accounted for.
According to CrowdSpring.com, "90% of consumers expect that their experience with a brand will be similar across all platforms and devices. They expect a seamless transition between web and device-native applications through color, flow, and overall quality."
This includes your employees' adoption rate of using your new intranet portal template to encourage online collaboration for project and content management.
We've been working with enterprise businesses for years to create one-of-a-kind company intranets. We hear every day about the struggles of getting all of your employees to adopt the technology. We get it, SharePoint can be confusing and hard to personalize. We spent years learning what businesses need in an intranet portal and created the perfect, out-of-the-box solution: Dock.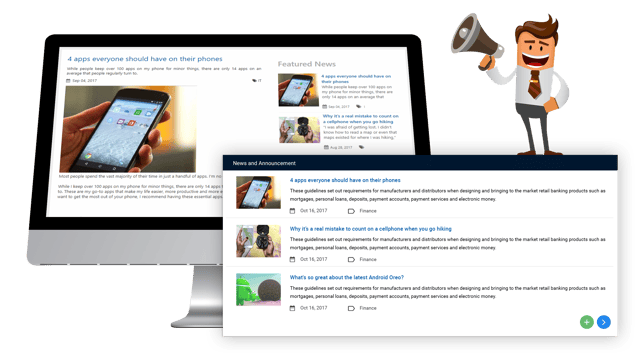 No Need for an IT Department with Dock
As SharePoint users ourselves, we wouldn't waste our time with a chaotic pre-configured template and we won't let you do it either. We know most companies search for free SharePoint templates. So, we decided to create a custom template design process to solve these issues. Just imagine loading up a free template you found online and you're feeling savvy, you successfully loaded all on your own with your SharePoint tools. Then you decide that the template isn't working so you try to uninstall it. This causes all sorts of issues ranging from the inability to create pages/sub sites to activating publishing features.
We take care of the development process and provide support with full services so that your IT department doesn't have to. We'll look at your business to understand what features it does and doesn't need in its intranet and customize its appearance and features. As soon as we're done, our SharePoint experts will take you on a free tour of your brand-new intranet platform.
Book a
Live demo
Schedule a live demo of Dock 365's Contract Management Software now.
She's a multimedia producer to include writing, photography, graphic design and video. She enjoys learning about new technology for business and exploring her city in Jacksonville, Florida.