Being an active SharePoint user, you need to have complex knowledge about various SharePoint elements and concepts. SharePoint Metadata is one such term that is significant at the same time useful. They are an inevitable part of several tasks or processes, including managing, using, and retrieving information from a resource.
Content:-
Metadata is important just because it can make it easier to retrieve, find and use files and information in different formats. Using metadata, you can easily organize and list library items in a more convenient manner. The best example for metadata for a library item can be its date of publishing, status, user details, completion percentage, etc. Having all these data associated with a file makes it effortless to understand different things, without reading the full document.
Here we will give you a good insight on the best ways to manage Metadata using the SharePoint tools.
SharePoint Metadata Overview
According to Microsoft, SharePoint Metadata gives you accurate essential information about the information. To enjoy all the convenience offered by metadata you need to fill all the columns while managing list items and library. Metadata can be managed centrally when you are using SharePoint Products. There are a few terminologies that you need to be aware of in order to utilize the tools available in SharePoint to manage metadata nicely. You can also learn what is SharePoint Managed Metadata.
How to Create and Manage Metadata in SharePoint Online
One easy way to create new metadata is as shown below:
Go to the Document Library for which you want to create new metadata.
Click on the settings icon on the right top corner and choose Library Settings.
Scroll down to the 'Columns' section and choose to Create Column.
From the Create Column page, enter a new column name (We have entered 'Category' as new metadata).
Choose the Choice radio button.
Come down to the middle of the page, and in the Addition Column Settings, enter your choices.
Pick all necessary options by scrolling down and click Ok.
A new metadata column with the name 'Category' is now added.
Benefits of Managed Metadata
Before learning about the benefits, you need to know how to use metadata in SharePoint. One major benefit of managed metadata is that it allows organizations to have better control over how users are adding metadata to content. Consistent use of metadata makes searching and finding files and documents a lot easier and quicker. The refinement panel displayed on the left side of the search results page allows users to sort results based on metadata. Metadata navigation is another benefit that allows site administrators to create navigation elements for sites based on metadata terms.
Metadata navigation is also available for lists and libraries. With this feature, users can create views of information dynamically. This is done based on specific metadata fields. Moreover, managed metadata makes it easier to maintain and adapt the metadata along with your business evolution.
SharePoint Folders Vs Metadata
Both Metadata and Folders are effective in organizing documents in SharePoint neatly. Rather than picking one for the purpose, it will be ideal to know in which circumstances both features work well. If both these approaches can coexist well, why should we keep choosing one approach over and over? We will tell you in which circumstances Metadata works better, and where Folders can be used sensibly.
Let's start with situations where Metadata can make a better option.
When users are completely new to a folder structure, they surely find it difficult to find the right documents. In this case, metadata is the right way to organize documents as users can easily apply filters to metadata columns to find the document they are looking for.
While modifying the folder hierarchy, it is going to be a big task to move documents from folders. On the other side, changing metadata to organize is comparatively less complex.
URL length is another factor that makes users choose metadata over folders. If your folder hierarchy is getting complex beyond a point, the 260 characters URL limitation in SharePoint will cause problems. In this situation considering metadata will be a good move instead of depending on the folders.
Another important factor that comes in favor of the metadata is the consistency it can assure throughout the organization when it comes to organizing and searching.
Let's now know those circumstances where Folders can make a better impact.
In some situations, you might need to apply custom permissions to multiple files stored in a library. If you are following the folder system, it is easy to apply the permissions to the folder than applying it to each file.
When you have lists with more than 5000 documents, it is recommended to use folders as it can improve performance as well. This is because of an internal index that is generated in the background during the creation of a folder which makes it quick and easy to view contents inside it.
The familiarity of users to the methods or systems you are using in your organization is important to achieve a good adoption rate. For users coming from a background where folders are used to keep documents organized, then folder structure will assure better chances for them to adopt SharePoint quickly.
How to use both Folders and Metadata sensibly
The Column Default Values option when activating the metadata feature is significant when you are planning to use both at some point. When you have set the default value settings right, users do not have to enter the metadata manually. Metadata will be applied automatically when uploading files. With this approach, users will achieve familiarity with folders, at the same time they can enjoy a better searching experience with the help of metadata.
To manage a document library consistently, SharePoint has introduced a feature called Content Organizer. With the help of this feature, you can automate some of the major library tasks. You need to first activate the content organizer feature, configure the routing rules, and then upload documents to a library. Metadata is provided by the user in this case.
After uploading the document, the metadata provided is compared against the routing rules configuration, and if the criteria are matching then the uploaded documents will be sent to the library or folder defined by the rule. This approach is perfect for a situation when you want to set custom permissions for folders but at the same time don't want to navigate a complex folder structure for uploading files.
When managing large lists, the Metadata Navigation Settings feature is exceptional. A metadata hierarchy or filter form is added to the quick launch, to which users enter values and pick terms they are searching for. All documents matching with the selected criteria will be displayed in a flat view as a result.
Tips and Tricks, You Can't Ignore
You know how both Metadata and Folders work in SharePoint. There are advantages and disadvantages to both. They both can be used together to deal with tasks regarding documents and libraries well. Make an understanding of document tagging best practices, and how to add a folder in SharePoint. There are a few tips and tricks regarding both you can't ignore. Look at the information below and exploit the features well.
Folders are a very useful element in SharePoint, even though they are around for a long time now. To avoid trouble, you need to keep the folders hierarchy flat and minimal as possible.
As mentioned above mixing the possibilities and capabilities of folders and metadata helps you find the best results in certain cases. Understand the conditions and use the feature carefully.
Establish a naming convention among users to make it easier to identify files, because you might require moving files in the future.
When it comes to custom permissions, container level is the right choice.
Every business will have a set of productivity goals, which they will be trying hard to achieve each time. Microsoft SharePoint and Office 365 are tools or technology platforms that help you gain better productivity in the best ways possible. Here is a Free E-book that gives you more perspectives in this topic.
Book a
Live demo
Schedule a live demo of Dock 365's Contract Management Software now.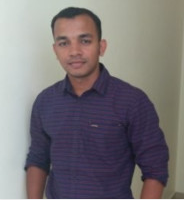 Alex Joseph is a Digital Marketing Strategist with explicit knowledge in Content Marketing and Microsoft Technologies. A writer by day, Alex is a night owl and a DIYer. Alex's theory is to make businesses achieve success with modern solutions and smart exploitation of resources.