Looking for the best enterprise intranet for your company? It's a hard choice and a big commitment. We know you have a lot of concerns about how to choose. What if you commit all your resources and 6+ months into an intranet that just doesn't work for you? Let the enterprise intranet experts at Dock help you make sure that doesn't happen.

Planning, Planning, Researching and more Planning
The most time consuming part of the process should be planning. Plan your budget and time restraints, then plan with your users about the features they need, research your options, plan your choices. Plan everything. If you know what you really need and what you really want, it's a lot harder to make the wrong choice.
Your chosen intranet provider should be a part of your planning phase as well. They should take time to look over your plans and help you plan how to achieve all your goals. If your enterprise intranet of choice doesn't have a planning and researching period in their road map, then you're not going to wind up with a customized product to suit your needs.
Full-Featured IT Portal
You and your intranet of choice should not cut corners on features. Your intranet will need a host of features to support your daily business processes. For Office 365 subscribers, an intranet build on Microsoft SharePoint, like Dock, will create the biggest return on your investment.
Enterprise intranet build on Microsoft SharePoint means you get all the features of SharePoint like Office 365 integration and enhanced document storage with advanced search features as well as intranet features like project management, departmental portals, and calendars.
Affordable and Attainable
An intranet's purpose is to save you money by streamlining your employees and their processes. An expensive, slow and difficult to manage intranet isn't going to help those things. Dock is proud to be the most affordable and easy-to-implement enterprise intranet portal on the market. Built on Microsoft SharePoint, we made sure Dock is affordable for every business. We want to help you make the most of your Office 365 investment by transforming your SharePoint document management into a full-featured intranet portal.
Manage IT Tasks in SharePoint
Read more about our dedicated IT Portal details.
Book a
Live demo
Schedule a live demo of Dock 365's Contract Management Software now.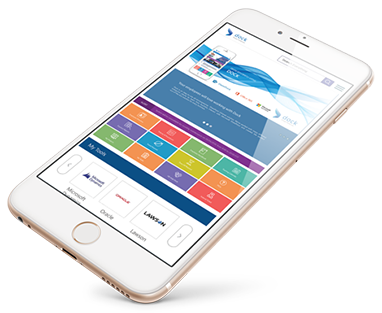 Our Insights. Learn with our Latest Blogs about SharePoint.