SharePoint sites are very useful portals for your teams to collaborate and share information. To make work easier for people, Microsoft has made great features available for its users. Using featured links in a SharePoint home page is one way to make it easier for your team members to get to the desired site and start doing what they want immediately. In this blog, you will learn how to feature the sites and content of choice on a SharePoint home page.
We all love to get our sites, pages, and even tools personalized. It makes our work lot easier and more efficient. To feature the links and other desired content on the SharePoint start page, you need to be an Office 365 Global or SharePoint Admin.
You can get to the SharePoint Start Page by signing into your school/work account. From the list of apps, you can pick SharePoint, or click on the App launcher and click on "SharePoint." You will be taken to the SharePoint home page and see the Featured Links section on the left side. Let's get started by showing you the steps to add a link to the start page.
Steps to Add a Link
Below the "Featured links" area, you can see an "edit" option.
Click on the "edit" option and choose "+ add."
From that New Link box that appear, fill up the "Text to display" and "Address" fields.
Check the link by clicking on the "Try link" option.
If everything is perfect, click on "Save."
Close edit mode by clicking on "Done."
How to Edit a Link
You can use the same options above to edit an already listed featured link.
Choose "Edit"" option and select the link you want to edit.
The "Edit Link" dialogue box will appear.
Edit the "Text to display," and "Address" fields as desired.
Use the "Try link" option to double check the edits.
Click on "Save" and "Done" to complete the process.
Edit or Change Order to Delete Links
Sometimes, just adding or editing the links might not be enough to configure the SharePoint start page. You may also need to change the order of these featured links, as well as remove any links that are irrelevant.
Go to the "Edit" option in the "Featured links" section and spot the links you wish to change position.
Drag each link to appropriate positions.
To delete a link, just click on the "X" icon next to the link.
After making the desired changes, click on "Done" to leave edit mode.
The SharePoint Start Page
SharePoint Online is getting upgraded with more efficient and user-friendly features all the time. The new SharePoint Online start page is the biggest recent addition to it. The highlights of the start page are as follows.
Seamless browsing of sites and news right from the start page.
It is easy to access tools, and features links.
You can arrange and organize sites based on the relevancy of their content.
A more secure and easy to access recently used documents section.
Most importantly, the start page is designed and setup in such a way to keep users focused on their work. At the same time, you can stay updated on site activities, news etc. We hope this help you to utilize the SharePoint Start Page and the features in it well.
Book a
Live demo
Schedule a live demo of Dock 365's Contract Management Software now.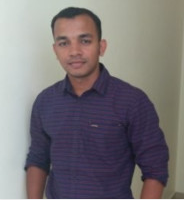 Alex Joseph is a Digital Marketing Strategist with explicit knowledge in Content Marketing and Microsoft Technologies. A writer by day, Alex is a night owl and a DIYer. Alex's theory is to make businesses achieve success with modern solutions and smart exploitation of resources.