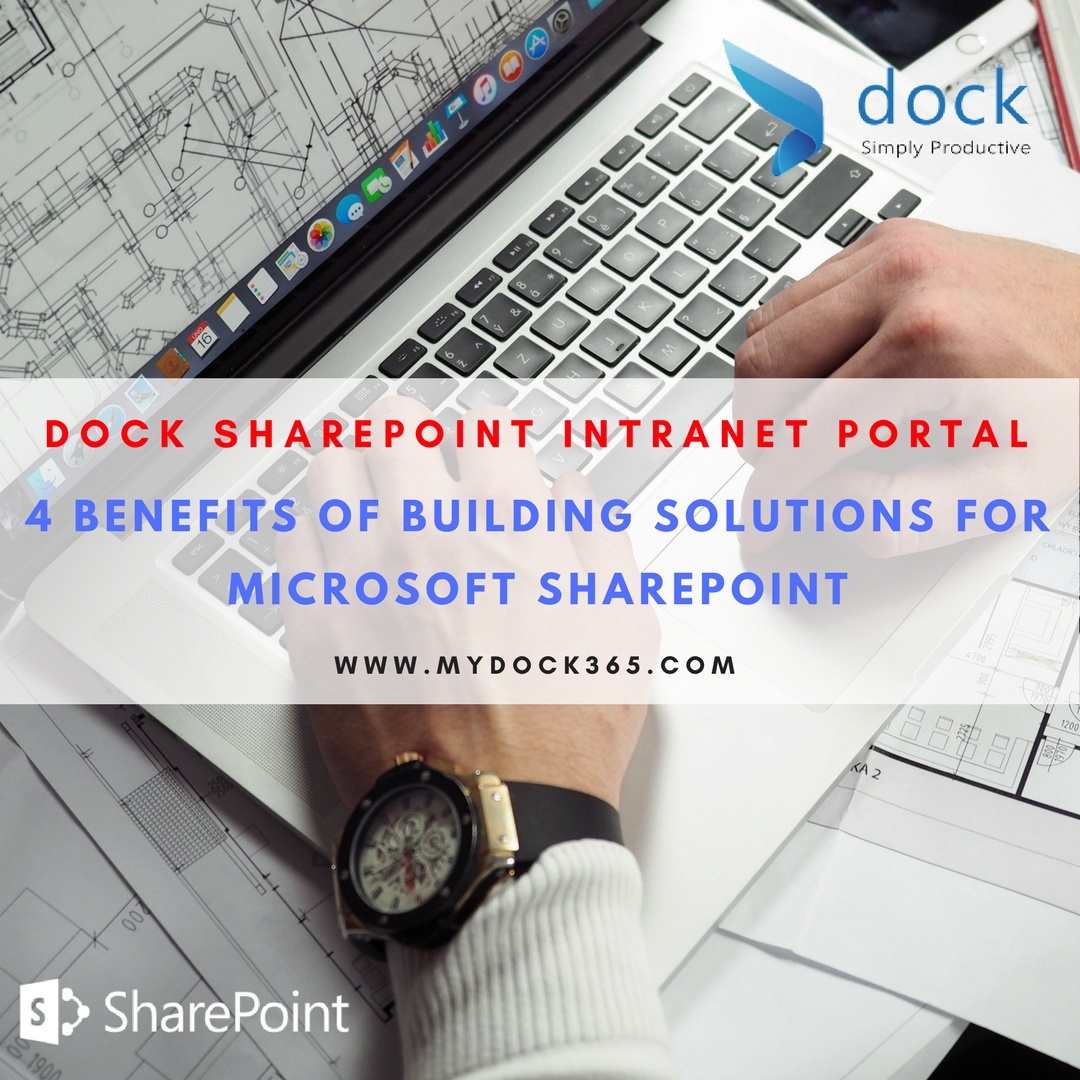 You might be asking yourself why is it important for your team to build/deploy a product on top of the standard SharePoint company intranet portal. What exactly are the benefits of going beyond the out-of-the-box application and utilize solutions from a SharePoint Intranet Portal?
The benefits are as follows:
Availability of the solution on time
Integration with your existing solutions (ERP or other 3rd

Party solutions)
Contribution of Microsoft SharePoint towards Digital Transformation
Microsoft SharePoint Partner Ecosystem
1. Availability of Solution on Time
To be precise, when developing an app using SharePoint platform, the circuits are already available. The SharePoint Experts will have access to the codes and it doesn't require you to build any features from scratch, including standard features such as:
Workflows
User and Groups Configuration
User Role Securities
User Interface Design Frameworks
Standard Web Parts
Deployment Frameworks
Document Management Feature
Enterprise Search
Persistence Layers
2. Integration with Your Existing Microsoft Solutions or other 3rd
Party Solutions

Isn't it great to have all your native Office 365 Apps integrated with your SharePoint Environment? You will be able to use them efficiently on a daily basis. In addition to O365 services, you can integrate SharePoint with Dynamics 365 Products such as Microsoft Dynamics CRM, Microsoft Dynamics GP, AX and more. SharePoint intranet portal makes use of this feature and can quickly develop users needs in mind.
3. Contribution of Microsoft SharePoint Towards Digital Transformation
Currently, our customers are requesting for additional collaboration features to make their work life more stimulating and productive. Microsoft SharePoint helps in leveraging the technology we use daily to better serve our customers. For example, one of our real estate customer uses SharePoint for employee collaboration and document management features with Microsoft Dynamics CRM for sales and service related activities. They had to manually publish information to SharePoint that was received from Microsoft Dynamics CRM. We took care of the integration process and now they're able to manage their customer and vendor data in a single repository.
Thanks to the DocuSign feature (We strongly recommend this feature for real estate companies), invoicing has become much easier when performed from Dynamics CRM earlier. The signed documents are stored in SharePoint's document libraries in no time. All the customer tax reports can be made available to the customer without the requirement of manually exporting the data and then emailing the details that can take an enormous amount of time. The invoice data is integrated with SharePoint Intranet Portal where the customer can view the information from the user panel itself. The same goes with the vendor management portal where payments, project management and other product information can be easily managed.
4. Microsoft SharePoint Partner Ecosystem
There are thousands of Microsoft Partners across the world for you to choose from. Whether using a turnkey intranet portal, or other SharePoint service provider, you can ensure that Microsoft Partners have the right resources and solutions to gear up your solution requirements quickly and efficiently.
Book a
Live demo
Schedule a live demo of Dock 365's Contract Management Software now.
He is a Microsoft Certified Technology Specialist cum Digital Marketing Expert and has experience of 6 years. He loves learning about latest technologies like CRM, collaboration tools, marketing solutions etc.