Numerous techniques and methods are available to fine-tune the performance of SharePoint Online. Getting good page load speeds is one of the primary objectives that will let your SharePoint Online environment work amazingly. To get to that mark, you need to start putting efforts right from the designing stage of the SharePoint Online Pages. Basically, there are 3 main components that are critical in achieving the best SharePoint Online performance.
The connection between the user and server can be categorized into Server connection, Network connection, and Browser connection. Consider these aspects at the time of designing SharePoint Online pages for getting a good insight into page load times.
Server Connection
The servers perform on on-premises SharePoint, and SharePoint Online platforms differently. The more work assigned to a server, the more time it will take to render a page. Complex pages with many web parts makes the condition worse. Page requests resulting in calling multiple servers, and cache misses are some of the main causes for slow page load times in SharePoint Online.
Network Connection
In the case of an on-premises SharePoint, it doesn't depend on a WAN. A high-speed connection between data-center and end-users will do the job. On the other side, SharePoint Online is influenced by factors like the ISP, Internet, and Microsoft Network. Many numbers of files, large payload and large physical distance to the server are factors that cause busy networks. Microsoft CDN feature can help you to increase the performance of SharePoint Online to a good extent.
Browser Connection
From a performance perspective, there are several factors to be considered with web browsers. Accessing complex page, bandwidth, small cache of the browsers, etc. are some of them. Though you cannot control the way users stream media, it is possible to control the way a page will load for users.
Consider all these factors at the time of designing SharePoint Online pages and you will be able to bring remarkable changes.
Book a
Live demo
Schedule a live demo of Dock 365's Contract Management Software now.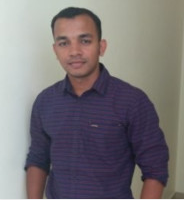 Alex Joseph is a Digital Marketing Strategist with explicit knowledge in Content Marketing and Microsoft Technologies. A writer by day, Alex is a night owl and a DIYer. Alex's theory is to make businesses achieve success with modern solutions and smart exploitation of resources.