By integrating SharePoint Online and O365, Microsoft counts on the endless possibilities with the most used collaboration platform that empowers document management, IT support, team collaboration, financial reporting, web portals, project management, knowledge management and much more. The only issue that we see is very few organizations are taking time to leverage the Office 365 features that they already have!
So, what are the best SharePoint integration features that you would be benefited by using SharePoint Online? Let's find out:
1. Office 365 Groups
The capability of O365 Groups is a perfect tool compared to other messaging apps like Slack. Using Groups will enhance your team collaboration facilitating edit, view and sharing groups files, scheduling team meetings etc.
2. Microsoft Flow
Let's not forget about Microsoft Flow's capabilities. Thanks to Microsoft for its code-free interactive solution that integrates with hundreds of 3rd party solutions like Zendesk, Facebook, Twitter, Salesforce, SharePoint, Dynamics CRM etc. Microsoft Flow offers a full-fledged user experience in the hands of end users by just connecting and linking workflows for the business.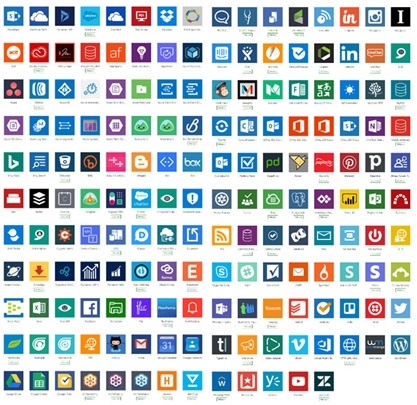 3. External User Access
You can grant access to your external users; this is no joke, but a reality! SharePoint Online allows you to share sites to your external users with ease. All you need to do is link a Microsoft account to your contact's email or create guest links for allowing users to access individual files, folders and SharePoint sites without any hassle.
4. Mobile Experiences
Talking about the native mobile experiences, the latest layout allows rich text, videos, images, highlighted content, news, custom dashboards, recent site activities – which offers mobile-responsive content display. The SharePoint Mobile version used to be a bad choice as it lacked responsive design earlier. You can access SharePoint anytime, anywhere and stay connected with your team remotely to get more tasks done in no time.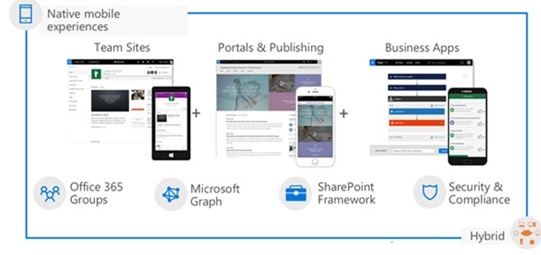 5. Power BI
Power BI! Ohh yes! Embedding your Power BI report to the SharePoint Page? Amazing isn't it? You can easily display dashboards, charts, KPIs, and reports to your SharePoint Page. This will avoid separate logins for your users to access Power BI for the dashboards. And what's the best part? Get your SharePoint List data integrated with Power BI dashboard for a real-time reporting experience instead of importing data to populate the data repeatedly.
Learn more: http://blog.mydock365.com/benefits-of-sharepoint-and-microsoft-power-bi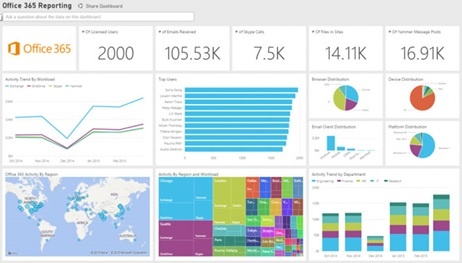 Well, to have all these features in place, you could rely on experienced developers/architects that are Microsoft Certified (Like Dock!). You will be able to own webparts powered by .Net, O365 APIs, Microsoft Exchange, SharePoint Online & Integration, SQL Server and Active Directory.
If your SharePoint integration is implemented properly, for sure, your organization's productivity levels will rise in great pace. Users will have better access to documents, lists and the team leads can manage the key metric reports better. Dock SharePoint Intranet Portal has supported several organizations (large to small sized) that were struggling with unorganized files and step workflows. After the deployment and training, users have moved with highly organized document management practices and work automated workflows and of course, powerful search for easy information search.
Book a
Live demo
Schedule a live demo of Dock 365's Contract Management Software now.
He is a Microsoft Certified Technology Specialist cum Digital Marketing Expert and has experience of 6 years. He loves learning about latest technologies like CRM, collaboration tools, marketing solutions etc.