Today, we all need more flexibility to get our work done wherever we need to be, whether in the office, at home, or on the road. To capitalize on the benefits of a mobile workforce, there are some key questions businesses are asking today: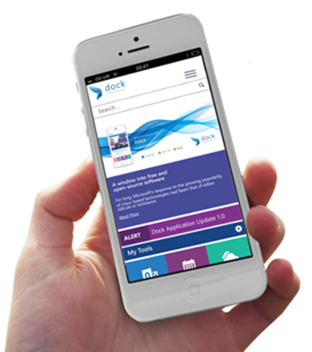 With employees increasingly working outside the office, how can I give them the tools they need to be productive?

And as they use a growing range of mobile devices to do that work—from PCs, to laptops, to tablets and convertibles—how can they stay productive as they move from one device to the other?

With employees working in different locations, how do we provide the tools for them to work together?

And how do I keep company data protected after it walks out the door?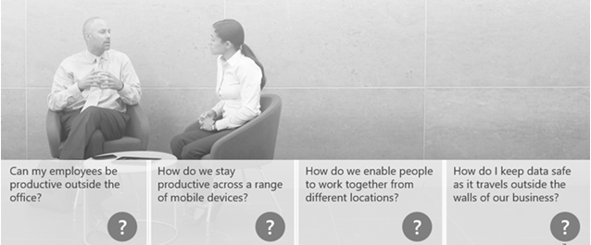 With Microsoft SharePoint and pre-built Dock Intranet Portal, you can have everything your employees need to get their jobs done from wherever they need to be. Whether they need to get to their latest files and applications, or connect with their team—Microsoft SharePoint/Dock offers a flexible, familiar platform that offers the best of mobile productivity, combined with the protection and control your business needs.
With Dock Intranet Portal built on Microsoft SharePoint platform, you can:
Have all the tools you need to do your best work anywhere

Get a familiar experience across PCs and mobile devices

Connect with your team and work together, wherever you are

Protect your business data, wherever it goes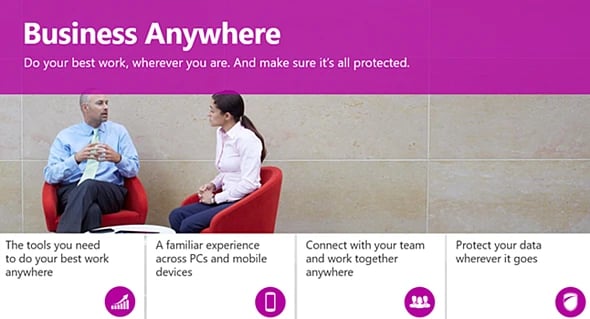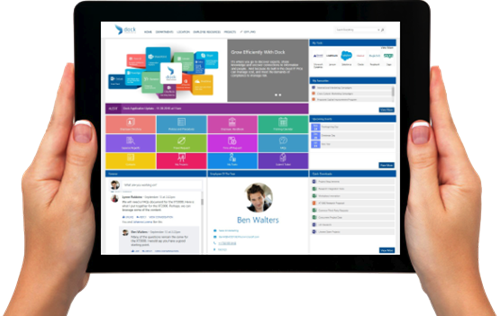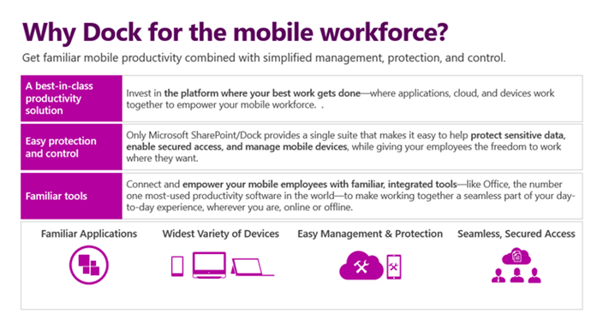 Book a
Live demo
Schedule a live demo of Dock 365's Contract Management Software now.