A CRM solution can provide a lot of perks for your sales team. Tracking the complete lifecycle of your sales deals and activities is not a small thing. As we all know, the Covid-19 virus outbreak has left many companies feeling as if they can't invest in new software solutions. However, a CRM is too valuable a tool pass up regardless of uncertain economic times. We can give you an upper hand in finding a feasible and practical CRM solution. Today we are going to discuss 5 easy steps to set up a CRM using SharePoint and Office 365.
Why is it considered a smart option?
One main advantage in picking a CRM based on Microsoft SharePoint and Office 365 is the cost-effectiveness. For businesses who already own a SharePoint and Office 365 subscription, setting up a CRM based on these platforms/tools does not require huge investment. The operations of a customer relation management software and the SharePoint as a collaboration platform are similar. There are too many components and functionalities that can be connected and integrated to make these two excellent Microsoft products work in favor of your sales needs. We will just give you some examples to understand the advantage. Features like single sign-on, corporate Active Directory integration, and feasible customization abilities make things easier and effective.
You need to understand the basic functionalities and abilities of SharePoint as a platform and CRM as a business tool to learn how they can be combined together for better functioning. Microsoft SharePoint is developed to list down unstructured data and documents, whereas a CRM nurtures the connection between structured data and documents. In short, you can utilize SharePoint to list down all unstructured data and documents, and then utilize it to set up a relationship between a variety of data such as contacts, opportunities, deals, etc.
Let us get into the steps to make this a reality.
CRM Data Model Designing
Building a CRM from the ground up is a complex task and it is almost impossible for small and medium businesses with a stringent budget. However, you are lucky to have an exceptional collaboration platform like Microsoft SharePoint and Office 365. Permissions, workflows, flexible editing of offers and campaign demands are some of the most common requirements of a smooth CRM. These are the basic demands of all CRM solutions and with proper SharePoint Content Type management, you can achieve all this with ease. You will need content types if you are tracking data with a lifecycle, or if you have multiple attributes attached to each content type. This makes searching and spotting contacts effective in specific scenarios. Consider these aspects to set up a data model for your CRM.
Data Configuration
Once the data model is ready, it is now time to configure the views. Some of the usual scenarios for which you need to set up views include my data, active data, all data, inactive data, compact, import-export, detail, etc. Ensure that you have configured specific kind of logic or status attributes in all lists.
Setup the UI
Next comes the UI designing. It will be a little bit complicated if you are not familiar with tools. UI is important to display content in an easy to understand meaningful manner. You can use easy code solution tools available online to get this done without worries. Microsoft PowerApps, Search Display Templates, and SharePoint web parts are also excellent solutions you can use to set up a great UI for your CRM. Using Add-ins is also a futuristic and advanced approach.
Use of Add-ins
The Add-ins allows you to integrate custom build applications into the Microsoft ecosystem. Apart from just developing a user interface, the most challenging part is to develop a cool usability design. It is essential to understand the workflows and data displaying requirements to get this part right.
Finishing Touches
Your focus should be to create a CRM system that optimizes sales processes and delivers your sales team with the necessary knowledge and data. You need to give your sales team the ability to predict the sales forecast in the earlier sales lifecycle stages and optimize marketing strategies accordingly. For that, you need to make your CRM integrated into potential tools and solutions. With Microsoft SharePoint and Office 365, you will never run out of solutions. All you need is to just stay in control of your CRM solution.
Book a
Live demo
Schedule a live demo of Dock 365's Contract Management Software now.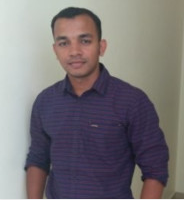 Alex Joseph is a Digital Marketing Strategist with explicit knowledge in Content Marketing and Microsoft Technologies. A writer by day, Alex is a night owl and a DIYer. Alex's theory is to make businesses achieve success with modern solutions and smart exploitation of resources.