Microsoft is world-renowned for its brilliant productivity tools and solutions. Office 365 tools are one of the best set of tools available for businesses and organizations to assure communication and collaboration facilities. Many organizations today are getting Microsoft Office 365 to get their hands to tools like Microsoft Word, Excel, PowerPoint, and Outlook. However, some of them are unaware of the fact that they are getting an even more powerful platform like SharePoint along with it. Even though the main purpose of the platform is to share documents across the organization and collaborate on it with multiple users, there is a lot more to be explored, and its capabilities are astonishing.
Content:-
We are going to share 10 simple ways to make the most of Microsoft SharePoint anytime. No matter what type of business you have, or its size, you can make the most of the SharePoint in the following ways right away. These options are always there in this collaboration platform and it is getting improved along with time. Let us get into details here.
Upload Files and Access Them from Anywhere
The first and the most amazing thing you can do with Microsoft SharePoint is to upload files to a document library and you can access them from anywhere you wish. You can either use the Upload option in your document library of just drag files into your document library from your computer. Go to SharePoint and click on Upload option in the command bar and choose the file you wish to upload.
Share Documents Effortlessly
Once you have uploaded multiple files, they all show up in your document library no matter from which device you are accessing. To share a document, you just need to select the file and click on the ellipses next to it and choose Share.
Share Sites for Enhancing Communication
To share sites with others you need to have site owner permissions. To share sites with everyone, just click on SharePoint or Sites, and choose Share.
Make Team Site to Enhance Collaboration
It is easier to create a team site in SharePoint if you are using Microsoft 365. All you need is to go to the SharePoint Start Page and choose the Create option. When you create a site, it will also create a Microsoft 365 Group automatically. In the case of SharePoint Server 2016 or SharePoint Server 2013, all you need is to click on Sites and choose + new site or + new.
Open Documents in Web or Desktop Applications
You can effortlessly open documents stored in your document library. There are two ways in which you can do that. Click on the document and choose Edit document. If you wish to edit the document in the online version of Word, Excel, or PowerPoint, choose Edit in browser. If you have installed the application in the computer and ready to use, choose the option Edit in word, if you are trying to open a word file.
Use SharePoint Search to Find Things Easily
Microsoft SharePoint is having a very efficient search facility. If you want to find an item, just enter the search term in the search box and press enter or click on the search icon.
Share Information Effectively Throughout the Organization
Another biggest highlight of the SharePoint platform is the ability to share information with the entire organization instantly in real-time. To do this all you need is to go to the app launcher from the start page and choose Yammer or Newsfeed tile. Type your message and click on post to publish the content.
Work with Your Colleagues in The Same Document
Another fantastic highlight of the SharePoint and a simple way to make the most of SharePoint is to work with your colleagues in the same document at a time. For this to work well, you need to open the document in the web browser. You will be able to see the people who are editing the document at that time on the top bar.
Improve Team Site by Adding A Library or List
Adding a list or document library to a team site helps you to streamline data and items. It is very helpful in organizing documents and content effectively. To add a list or document library to a SharePoint team site, you need to click on + New from a site and choose List or Library from the options.
Keep Different Versions of The Same Document
Version history helps you to make changes to a document, along with keeping a copy of the file with the new changes. This helps users to revert if something goes wrong or the edit is not what they expected. To access this option right-click the document in a library and choose Version History. For SharePoint Server versions, you might want to look for the options in the files tab or by clicking on the ellipses next to the file.
These are some of the most impressive features and collaborations features of SharePoint that will help you to get started with the platform quickly. By exploring more about each process, you will be able to bring more productivity to your organization.
Have a good day.
Book a
Live demo
Schedule a live demo of Dock 365's Contract Management Software now.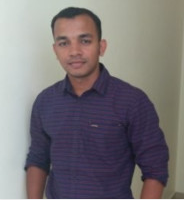 Alex Joseph is a Digital Marketing Strategist with explicit knowledge in Content Marketing and Microsoft Technologies. A writer by day, Alex is a night owl and a DIYer. Alex's theory is to make businesses achieve success with modern solutions and smart exploitation of resources.