When planning to establish a good digital workplace/ intranet portal for your organization, it is essential to have a comprehensive plan. It is not just about the knowledge of technology. Digital working is a concept or a complex process that affects every area or department in your organization. Intranet portal changes the way your employees approach work, the way they communicate, workflows and more. In order to avoid any unwanted confusions or workflow mishaps, you shall ensure a good digital working readiness in your organization. This should be done prior to launching any new intranet portals or digital working culture across your organization. Here are 4 major areas you need to concentrate while preparing your organization for digital working.
Train Leadership and Management
The most important people in determining the digital working readiness of an organization is the managers and other superior leaders. They should be able to act on and promote the idea of digital working by setting an example. No matter the location of these leaders, they should be trained and skilled to manage their teams and resources within the digital environment.
Optimize Processes and Policies
Unlike a non-digital working space, a digital workplace requires a lot of new digital tools and so the user might need access or permission to the right ones readily. Adjust or optimize the processes and policies to let employees get in the flow as quickly as possible. Any initial delay caused by policies may affect the overall morale and impression in the users. Moreover, make everything easy to understand.
Work Culture Changes
Work culture is not something that changes overnight but it is necessary to focus on certain values or qualities to make the transformation easy. Future focus, control, individualism, and motivation are some of the company values that need to be addressed properly. An intranet portal is essential for a successful workplace.
Motivate users with digital abilities
Human resource management should carry out excellent training programs to guarantee great technical skills for everyone in the team to get adapted to the new digital workplace easily. There should be clear guidelines and instructions given to each employee or team regarding which tools and resources they should be using for tasks. Make this training program mandatory for the on-boarding process.
Follow these factors closely and your organization will be ready for digital working in a short time. A SharePoint Intranet Portal created for futuristic organizations.
Book a
Live demo
Schedule a live demo of Dock 365's Contract Management Software now.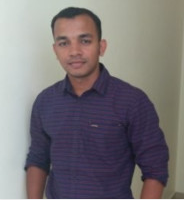 Alex Joseph is a Digital Marketing Strategist with explicit knowledge in Content Marketing and Microsoft Technologies. A writer by day, Alex is a night owl and a DIYer. Alex's theory is to make businesses achieve success with modern solutions and smart exploitation of resources.