SharePoint and OneDrive is a widely accepted platform by enterprise companies to cater to their collaboration needs and intranet portal software. Multi-geo capabilities are known for their ability to resolve problems regarding data storage of an organization or user. As it lets users store data in a preferred location on a per-user basis, it is easier to accomplish data residency requirements. The multi-geo capabilities in OneDrive and SharePoint Online provides complete control over the country or region where shared resources like Office 365 Group mailboxes and SharePoint Team sites are stored. This feature will also streamline the collaboration processes that are based on an intranet portal software powered by SharePoint and OneDrive.
Each SharePoint site, user, and mailbox are assigned with a Preferred Data Location that designates the geolocation where the data related to them are to be stored. In order to meet data residency requirements, the personal data and SharePoint Sites or Office 365 Groups created by the user can be stored in a specific geolocation.
OneDrive
Based on the user's PDL, an administrator can make a user's OneDrive provisioned in or get it moved to a satellite location. After that, the personal files and data of the user will be stored in that Geolocation. However, users from other geolocations can still access it whenever required.
SharePoint Sites and Groups
The multi-geo feature is managed through the SharePoint Admin Center. At the time when a user creates a SharePoint group-connected site, the geolocation where the site and its associated Group mailbox is generated is found using their PDL. Office 365 services such as SharePoint, Exchange, and OneDrive are multi-Geo, whereas all others are not. SharePoint sites are also extensively used to build out intranet portal software.
Handling the multi-geo environment
It is through the SharePoint Admin Center, the setup and managing of the multi-geo environment are done. However, Microsoft PowerShell is required to perform certain tasks such as moving a SharePoint site or a OneDrive site.
Office 365 services are offered with many more exciting features and capabilities. Dock 365 is an exceptional intranet that brings all powers of Microsoft SharePoint and Office 365 together. When all people in an organization are connected using an intranet portal software an Admin can easily manage the multi geo environment.
Book a
Live demo
Schedule a live demo of Dock 365's Contract Management Software now.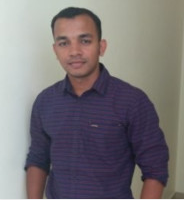 Alex Joseph is a Digital Marketing Strategist with explicit knowledge in Content Marketing and Microsoft Technologies. A writer by day, Alex is a night owl and a DIYer. Alex's theory is to make businesses achieve success with modern solutions and smart exploitation of resources.