I'm sure you have gone through the subsites in SharePoint. Have you tried out SharePoint Blog and Publishing Sites?
To be honest, I didn't like it much!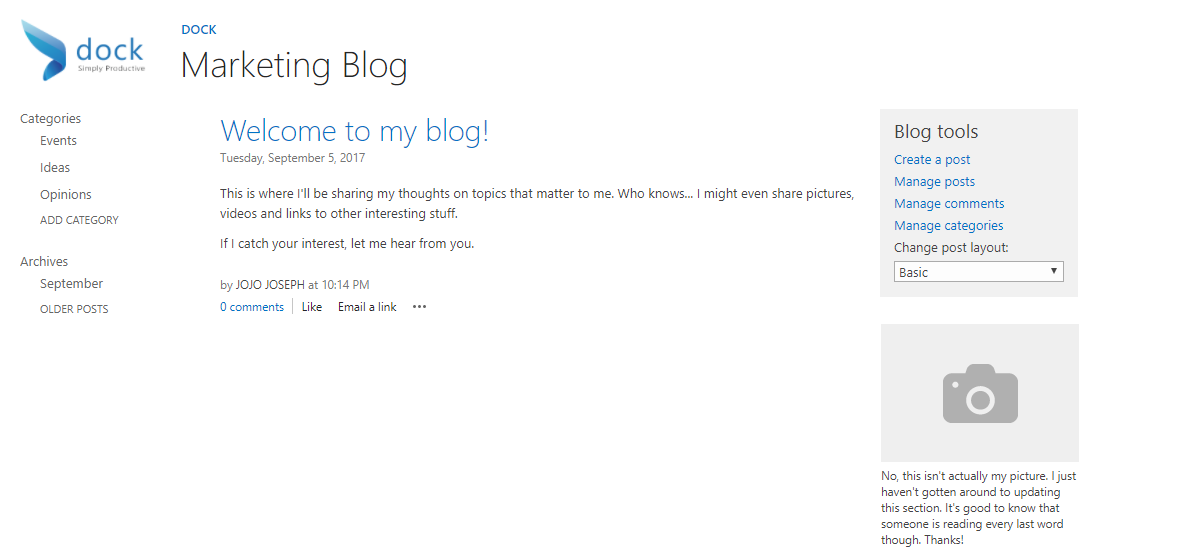 Comparing SharePoint Blog versus Publishing Sites
It's not about the way they look. What about the features? Let's check it out below:
SharePoint Blog
You can publish your blog directly from Microsoft Word! Just hit the Share button and select post to the blog. Easy to publish! Also, it manages your picture upload automatically!

Out of the box feature available in SharePoint – You can get started with SharePoint Blog in less than 5 minutes.

Can capture comments (however, it is very basic)

Categorize your blogs – Easy to manage categories and adding them on your blog post.

Manage Views – Easy to manage views by categories along with comments roll-ups.

Archiving feature – Easy to archive your old blogs.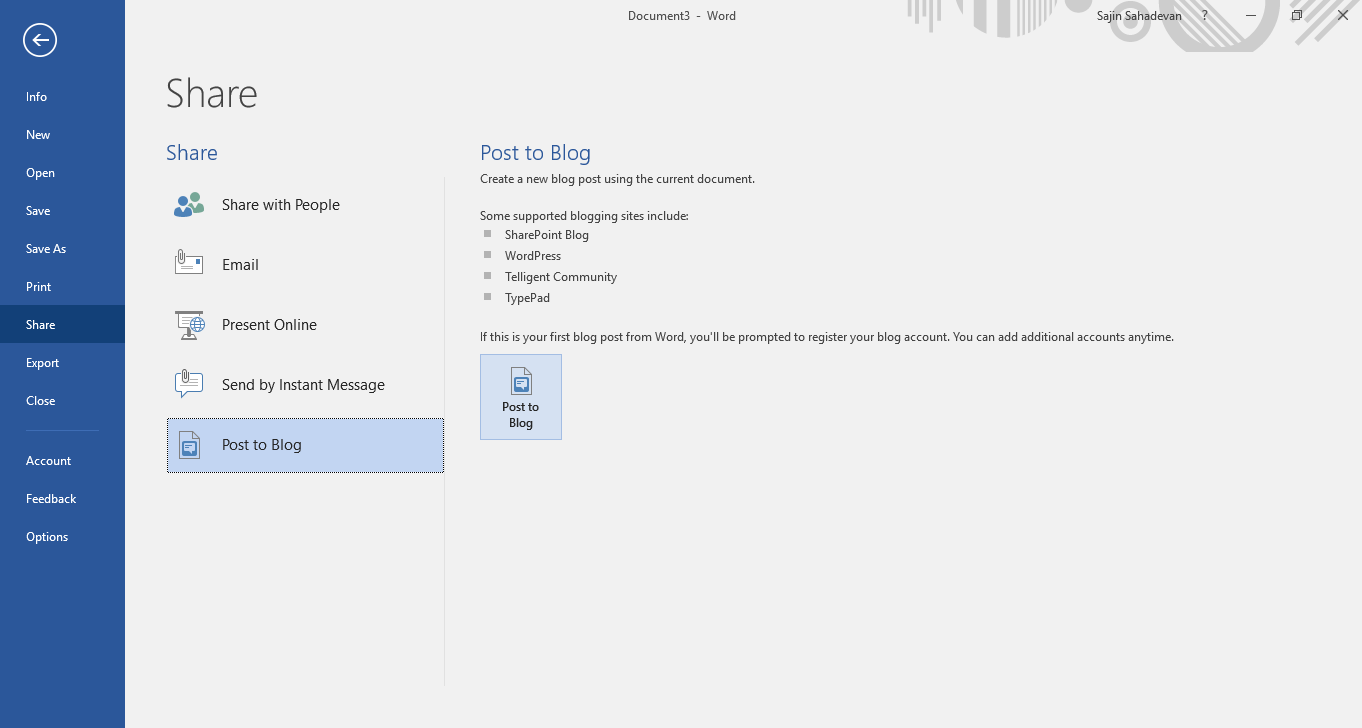 SharePoint Publishing Site
Manage Page Layouts – Manage your Blog Site's content types and page fields easily!

Easy to build – You can start from scratch and build everything based on your requirements.

Layouts – Easier to create page layouts and control which fields needs to appear on the site.

Verdict
Difficult to take a decision, isn't it? The best part of choosing SharePoint Blog is its integration with Microsoft Word. With Microsoft Word, you will be able to publish your blogs easily to the blog sites. The best part of this feature is managing all the images from your Word document – uploading them automatically from the Word Document while publishing.
Looking at the comments section, SharePoint Blog isn't good enough for this.
The Publishing Site helps users to define page layouts and bring in more controls accordingly. You as a user will have lots of control over the content and how it needs to be shown compared to the SharePoint Blog.
Next Steps
I have been writing a lot of blogs lately and it consumes our lists and libraries to satisfy our requirements. The Home Page uses the DataView Web Part for showing the blog posts. The content is written in multiple lines of text column so you can experience some limitations. You won't be able to add web parts in the SharePoint blog (Especially when you have videos for the blogs). This could be a great choice for a single person or a small team of 5 members.
If you have plans to build a community site, several blogs tied into a single site, you got to choose the Publishing Site for gaining better control over the blogs and customize based on your requirements.
If you can't live without Microsoft Word to SharePoint blog publishing feature as shown above, go ahead with the SharePoint Blog configuration. If you have got some design skills and configuring Data View web parts, go ahead with the publishing site feature. There's always a content query web part, but they separated the blogs into several lists which interact with each other. This will be difficult than it seems to get the same result you are looking for.
Book a
Live demo
Schedule a live demo of Dock 365's Contract Management Software now.
He is a Microsoft Certified Technology Specialist cum Digital Marketing Expert and has experience of 6 years. He loves learning about latest technologies like CRM, collaboration tools, marketing solutions etc.