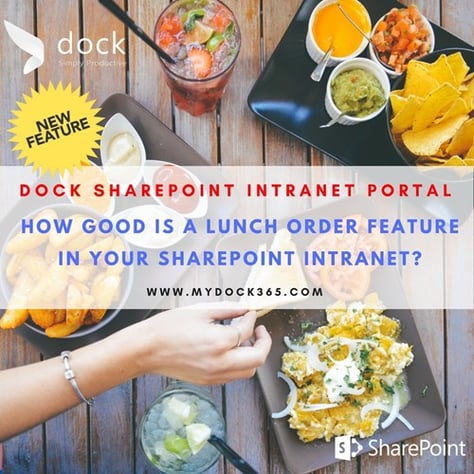 I'm writing this blog during my lunch break and I'm starving already! Let me open the Lunch Order Portal. It's more like any other food order website and it's user friendly too. This way, I can book my meals and our Pantry Team member collects the cash too. Okay, I just place the order. Let me get back to writing!
No more pantry staff to spend early mornings fighting issues associated with paper-based pantry systems such as collecting money and dealing with improper orders. With the all-new lunch order feature, users can easily save hours each day by introducing online menu orders. Every order is completed successfully and the Pantry Team can effectively manage every order in no time. The Lunch Order list gets updated with the user bookings and notifications are received via email too.
In addition, our team has implemented the very same features in-house and guess what? We all love the convenience of this 24/7 system that can be accessed from work, home or from your smartphone. Online orders have become more accurate, quick and provides our users peace-of-mind that their orders are received successfully. Our users are guaranteed to receive their orders, whatever it might be.
Leverage the Dock and Microsoft SharePoint Platform
What's the best part? These features are within your sharepoint intranet portal from Dock, powered by Microsoft SharePoint Online. No more hassles! Go to the Lunch Order Portal, select the menu and hit the submit button. Your order will be received by the Pantry Team member instantly.
Greater control
Since this feature works within Microsoft SharePoint Online, the Pantry Team has access to easily maintain and update the menus or catalogs online. The lunch order reports are available as a SharePoint List, which can be exported in Microsoft Excel format too. The portal also allows you to view the detailed order report with the user details, order details, department and location.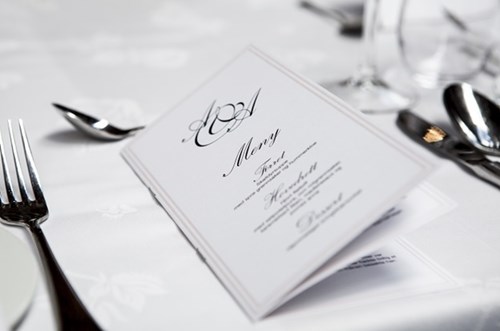 SharePoint Expertise
Our team has been working with small to large enterprise customers for over 15 years providing SharePoint consulting services and intranet portal development. We understand the struggles of getting your users to be comfortable with updated technology. If you think SharePoint is confusing and difficult to customize, its high time to change your mind as we have Microsoft Certified resources to serve you with the perfect solution, crafted out-of-the-box product: Dock. Our custom intranet portal designs are mobile responsive, which means that it can be accessed via mobile or tablet PCs. We also provide mobile support and focused in developing great new features too.
Integration
As part of the future upgrades, we have integrated the Lunch Order feature with Microsoft PowerApps, the mobile development platform for Office 365 customers. Once this is done, users can easily access this feature via PowerApps application and navigate through the features seamlessly.
About Dock Intranet Portal
Simply put, Dock is an easy-to-use, all-encompassing business solution. We've worked with many different enterprise clients to learn how businesses want to interact with Microsoft SharePoint and created the perfect out-of-the-box solution for every business.
Implementing SharePoint internally as an intranet portal is intended to make your business run smoothly. However, the traditional approach to SharePoint can be time consuming and slow. With the challenges to implementation, our enterprise clients have faced difficulties with employee adaptation.
Deploying Dock is quick and seamless. With Dock, you'll have a beautiful intranet that leverages all the productivity tools in Microsoft SharePoint without the stress of a long, drawn-out implementation period.
Book a
Live demo
Schedule a live demo of Dock 365's Contract Management Software now.
He is a Microsoft Certified Technology Specialist cum Digital Marketing Expert and has experience of 6 years. He loves learning about latest technologies like CRM, collaboration tools, marketing solutions etc.