This week's SharePoint tips gives you information about creating a site design and some of the main characteristics of the SharePoint design principles. You can also get some useful tips on authoring pages in a SharePoint Site.
How to create a site design and register it in SharePoint?
Visit the SharePoint start page on your developer tenant.
Pick Create site.
Team site and Communication site modern template sites will be seen.
Select Communication site.
From the Choose a design box, pick either Topic, Showcase, or Blank.
SharePoint then creates the new site and runs site scripts for the site design.
What are the main characteristics of SharePoint Design Principles?
Fast and Optimistic.
Authentic and Useful.
Futuristic.
Optimized and Accessible.
Dynamic and Alive.
Tips to consider while authoring pages in a SharePoint Site

You need to have nice familiarity with the SharePoint Environment.
Make a good understanding of the purpose and for whom you are designing the page.
Keep it simple and work on ideas that are proven.
Keep the audience in mind and the goals they want to achieve from the site.
What are the different modes involved with the SharePoint authoring experience?
Edit and Published.
The function of the Edit mode is to let page authors add and configure the web parts to add content to a page.
The Published mode let the audience of your team to view the content and make necessary interactions with the available web parts.
To allow users to view all page contents on mobile devices, all SharePoint Pages are made responsive by default.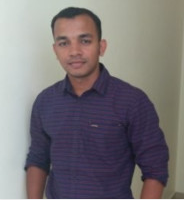 Alex Joseph is a Digital Marketing Strategist with explicit knowledge in Content Marketing and Microsoft Technologies. A writer by day, Alex is a night owl and a DIYer. Alex's theory is to make businesses achieve success with modern solutions and smart exploitation of resources.