Knowledge about finding and managing pages in your SharePoint Sites gives you total control. The tips here let you find pages in a SharePoint Site effortlessly and enlighten you on how to restore a SharePoint Page to a previous version. Further, you can also learn how to unpublish a page and steps to turn external sharing On or Off for a site.
Pages library is where all pages are stored in your SharePoint Site.
How to find pages in your SharePoint Site?
You can visit Pages from the navigation to explore them.
If you do not see the desired page in the navigation, Visit Site settings.
Pick site contents and find Site pages.
You will now see the full list of pages.
How to restore a SharePoint Page to a previous version?
Visit pages
Choose Version history by right-clicking on the space between the page name and date.
Scroll the menu or click on the ellipse to spot the Version history.
From the Version history dialogue box, pick a version listed and hover next to it.
Click on the down arrow on the right side to view the list of options and select Restore.
Select Ok.
How to unpublish a page in SharePoint?
You can choose to unpublish a page if you do not want your page to be found or visited by others.
Visit the Pages
Pick the desired page you want to unpublish.
Click the ellipse and choose More.
Click on Unpublish to complete the process.
How to turn external sharing On or Off for a site?
Visit https://admin.microsoft.com.
Pick SharePoint placed under the Admin Center.
From the left pane of the new SharePoint Admin Center, pick Active sites placed under Sites.
Choose the site and select Sharing.
From the External sharing dialogue box, pick the suitable external sharing options.
Click Save.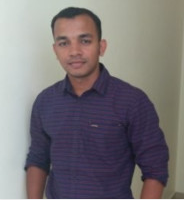 Alex Joseph is a Digital Marketing Strategist with explicit knowledge in Content Marketing and Microsoft Technologies. A writer by day, Alex is a night owl and a DIYer. Alex's theory is to make businesses achieve success with modern solutions and smart exploitation of resources.