Distribution Lists Make It Easier to Send Messages to A Group or Category of People. Learn How to Create A Distribution List in The Microsoft 365 Admin Center, And Steps to Add A User or Contact to A Distribution List.
How to create a distribution list in the Microsoft 365 Admin Center
Visit Microsoft 365 Admin center.
Pick Admin after selecting the app launcher icon.
From the left navigation pane, pick Groups.
Choose Distribution list from the dropdown under Type of group.
Enter name and description, and tap Add to create the distribution list.
Select Close to view your distribution list.
Steps to add a user or contact to a distribution list
Sign in to Office 365 with work or school account.
Click on the app launcher icon and choose Admin.
Pick Groups from the left navigation pane and select the preferred distribution list from the Groups page.
Click on Edit from the Members
View members page will appear. Click on Add members and select Close.
How to add a contact to Microsoft 365 Admin Center
Before adding a user or contact to a distribution list, you need to ensure that the contact already exists in the Admin Center.
Go to the Contacts
Pick Add a contact.
New contact page will appear.
Fill the necessary details and select Add to create the contact.
The contacts added in the admin center will be visible to you and your users as part of the global address list.
How to send an email as a distribution list in Office 365
To perform these steps, you need to be part of an Office 365 distribution list, and you should have 'Send as permission' on it.
Open Outlook on the web and enter inbox.
Open a message sent to the distribution list and select Reply.
Click on More > Show from, from the bottom of the message.
Remove From address by right-clicking and select Remove.
Enter the distribution list in the same place and send the message.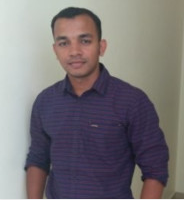 Alex Joseph is a Digital Marketing Strategist with explicit knowledge in Content Marketing and Microsoft Technologies. A writer by day, Alex is a night owl and a DIYer. Alex's theory is to make businesses achieve success with modern solutions and smart exploitation of resources.