This week we will give you some tips and tricks to use the Highlighted content web part well. Learn how to add the highlighted content web part to a page, and steps to assign content to it.
How to add the Highlighted Content Web Part to a page?
Click on Edit at the top right part of the page.
Take your mouse pointer above an existing web part or below the title region to select the plus icon.
Choose Highlighted content web part.
After the web part is added to the page, type over the default title Most recent documents to change the title.
Click on the edit button to pick your options.
Steps to assign content to the webpart
After adding the web part to the page, you will be presented with the web part property pane.
From the property pane, pick the desired source.
Source dropdown shows options like A document library on this site, Select sites, All sites in the hub,
Click on Select sites to search for the site you wish to add. You can even add sites from Recent sites or Frequent sites.
Set the type of content you want to show in the Type dropdown.
How to set up a filter or sort the content for an organized view?
Click on the Filter dropdown and choose how you would like to filter the content.
Recently added, recent changes, content includes the words, etc. are some of the options you get.
Click on Sort by dropdown and select your desired option.
The default option will be Most recent.
Steps to pick the layout for the Highlighted content web part
Pick from options like Cards, List, Filmstrip,
You can also pick in SharePoint Online, Carousel
Enter the number of items you wish to display.
Also, choose whether to show the webpart when there are no items to display.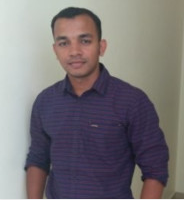 Alex Joseph is a Digital Marketing Strategist with explicit knowledge in Content Marketing and Microsoft Technologies. A writer by day, Alex is a night owl and a DIYer. Alex's theory is to make businesses achieve success with modern solutions and smart exploitation of resources.