Ready to learn new SharePoint tips and tricks? This week's SharePoint Tips let users customize the appearance of the modern website, and to star rate documents and items based on user feedback. Also, learn about the search options, and permissions required to perform the customizations.
How to Create Custom Views in SharePoint?
Easily customize the appearance of your modern site in SharePoint
Go to 'Wheel Menu' at the top
Choose 'Change the look'
Pick the preferred theme from the pane
Go to 'Customization' link for further customization
Rate and Like items and documents in SharePoint
Enable the like and rate feature in SharePoint to list documents and items based on the user feedback.
Click 'Wheel Menu' and choose 'Library Settings' or 'List'
Select 'Rating Settings'
Enable the option by choosing the 'Yes' radio button
You can choose to rate the items with either 'Likes' or 'Star Ratings'
A column with likes/hearts will appear in the list and library if you have chosen the 'Likes'. If 'Star Rating' is your choice, then a 5-star rating scale will appear instead of the heart icon.
What are the search options available in SharePoint?
Here are some of the most impressive search options of SharePoint and what it will produce.
Site Search box - It can be used to search current site and all subsites.
Search box in the document library - It can be used to search a particular list or library.
SharePoint home search - It can be used to search all of SharePoint and also user's OneDrive.
Office 365 Home Search - Yet another place to do a global search
What are the basic permissions required to customize SharePoint sites?
Right to add and customize pages
Right to apply style sheets
Right to apply border, themes etc.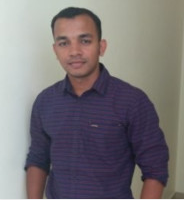 Alex Joseph is a Digital Marketing Strategist with explicit knowledge in Content Marketing and Microsoft Technologies. A writer by day, Alex is a night owl and a DIYer. Alex's theory is to make businesses achieve success with modern solutions and smart exploitation of resources.