Knowing how to make your SharePoint Online 2019 site look different is important. This week, we would like to talk about different techniques to customize a SharePoint Site.
Learn about the different ways through which you can get your SharePoint Site customized.
Change the site logo and customize the theme.
Customize site header and edit the navigation.
Add site footer and add/edit site pages.
Include web parts to add robust content into the site.
Steps to change the logo of a SharePoint Team or Communication site
Sign in to the SharePoint site you wish to customize.
Click on Settings icon in the top-right corner.
Choose Site information and click on Change button under the site logo.
Browse and pick the preferred new logo and select Open.
Click Save.
How to change the name, description, site classification, and privacy level of a group-connected SharePoint Team Site
Go to the SharePoint Team site you wish to customize.
Click on Settings icon from the top-right corner and select Site information.
Change the site name, description, and privacy settings sections as required.
You can also change the Team Site Classification features.
Click on View all site settings to customize other site settings.
Steps to apply a site design
You can choose a site design to apply a consistent set of settings or configurations to a site.
Go to your SharePoint Team Site.
Select Site designs by clicking on the Settings.
Select the site design you wish to pick.
Click on Apply to site.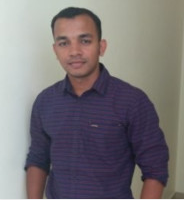 Alex Joseph is a Digital Marketing Strategist with explicit knowledge in Content Marketing and Microsoft Technologies. A writer by day, Alex is a night owl and a DIYer. Alex's theory is to make businesses achieve success with modern solutions and smart exploitation of resources.