Get things done easily with this week's SharePoint hacks like creating specific views, social networking web part, and some useful keyboard shortcuts.
How to Create Custom Views in SharePoint?
To create a specific view
Go to Settings ⇒ Library Settings
You have to scroll down through general settings, columns and you get to a section called Views.
Click on Create View
Click on Standard View
Navigate down to Group By Section
Choose 1 or 2 Grouping Fields
Click OK. And you are done!.
Save Time With SharePoint Keyboard Shortcuts
ALT + S Search
ALT+ Y Syncs Library
ALT + N> tab to New Folder>Enter Create a new folder
ALT+ R Show a Graphical Summary of
Responses link
How to Set a SharePoint Date To Empty or Null?
Create a SharePoint 2010 workflow. Add a String workflow variable and name it 'BlankDate'
Add an action to Set a Workflow Variable, choose 'BlankDate' and set its value to 1/1/0001 00:00:00 – note that the 00:00:00 is only needed if you are clearing a date and time field. If you are only clearing a date field, set BlankDate to 1/1/0001.
Set the current item date field or fields to the workflow variable 'BlankDate'.
Social Networking WebParts
My Site serves as a point of contact for other users organization to find information about you. On the other hand, colleagues WebPart helps you keep track of events, such as whether your colleagues are in the office or in meetings.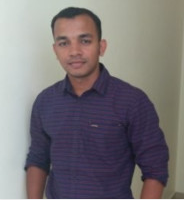 Alex Joseph is a Digital Marketing Strategist with explicit knowledge in Content Marketing and Microsoft Technologies. A writer by day, Alex is a night owl and a DIYer. Alex's theory is to make businesses achieve success with modern solutions and smart exploitation of resources.