Document management and storage is the primary purpose of SharePoint, but the platform has grown beyond that today. This week's SharePoint tips introduce you some easy ways to track and stay up to date with your files, folders, and the whole document library whenever necessary. Check out these tips and stay productive.
How to create a Reminder Flow in SharePoint?
By creating a reminder in SharePoint, you can preset to receive an email alert for specific days in advance for a date on any item, or document. To do this the library or list should have minimum one date/time column in the current view.
Go to Flow > Set A Reminder.
From the Set A Reminder
Menu,set the number of days in advance you wish to receive the reminder.
Select Create to complete the process.
Go to Microsoft Flow Website to edit or modify the reminder.
How to set Alerts on Item changes in SharePoint Online?
You can set alerts to know whenever a change is made to a folder, file or link in the SharePoint Online Document Library.
Open SharePoint Online Document Library.
Choose the File, Folder or Link you wish to receive alerts and select the Checkmark.
Click the ellipses (…) placed to the right side of the item name and pick Alert Me.
Select and modify necessary options from the Alert me when items change dialog and Click Ok.
Tips to manage Alerts on SharePoint Online
Your alerts preferences will keep changing according to tasks, roles, and projects. You can view, change or delete alerts from the Manage Alerts on this Site page or User Information page.
Go to the list or library for which you want to view, edit or delete the alerts.
Select the ellipses (…) and then pick Manage My Alerts.
From the My Alerts on this site section, select all alerts you want to remove.
Click on Delete Selected Alerts and then click Ok.
You need permission to manage a site in order to cancel and manage alerts set for other people.
Steps to view the File Activity in a Document Library
SharePoint allows viewing all changes and updates made to files in your library. You can either choose to view the activities on specific files or the whole library.
Open document library and make sure no files are selected.
Select Open the details pane.
Click on Recent Activity to list down all the recent activities for the files.
Select the down arrow next to any activity to view more information.
By clicking the Open the details pane again, you can close the window.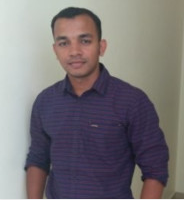 Alex Joseph is a Digital Marketing Strategist with explicit knowledge in Content Marketing and Microsoft Technologies. A writer by day, Alex is a night owl and a DIYer. Alex's theory is to make businesses achieve success with modern solutions and smart exploitation of resources.