This week's SharePoint tips and tricks give you information about configuring page approval. Learn about the steps to configure page approval, how to turn off page approval, and steps to delete the page approval flow. Above all, you will also get some handy tips to make the configure page approval process most effective.
You shall configure page approval to add to the standard publishing process of a site. Here is how you can create a page approval flow.
From Configure page approval, pick Create flow.
From Create flow, simply check the name of the flow and assign approvers.
Select Create flow and you have configured the page approval.
From now on, the pages library will display an additional Approval status column.
How to turn off page approvals for a pages library?
Go to the pages library.
Pick Settings > Library Settings. You can also find Library settings by clicking Library on the ribbon.
Pick Versioning Settings placed under General Settings.
From the Content Approval section, pick No in response to Require content approval for submitted items?
Steps to delete the page approval flow
Visit the pages library.
Choose Flow > See your flows.
The Microsoft flow website will come up with a list of your flows.
Pick more … next to the flow.
Select Delete.
Tips for configuring page approval effectively
Once you add a page approval flow, new and updated pages will need approval from approvers to get published.
Anyone with full control or edit permissions of the site, or the site owners can be made approvers.
Every page on the site will now need approval to get published.
Pages library Approval status column shows statuses like pending, draft, accepted or rejected according to the current state of the pages.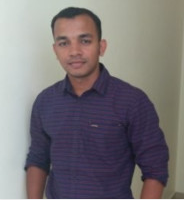 Alex Joseph is a Digital Marketing Strategist with explicit knowledge in Content Marketing and Microsoft Technologies. A writer by day, Alex is a night owl and a DIYer. Alex's theory is to make businesses achieve success with modern solutions and smart exploitation of resources.