Page diagnostics tool for SharePoint Online can help you enhance the performance of SharePoint. Learn how to install the Page Diagnostics Tool and analyze classic publishing pages and pages on classic team sites. Get to know tips to use the Diagnostics Tab and the Network Trace Tab. Furthermore, you can learn how to enable the Microsoft Support Level Feature.
Go to the Chrome Browser Webstore and install the browser extension.
Select Allow in Incognito if you wish to use the tool in Chrome Incognito Mode.
Visit the SharePoint classic publishing page you want to review.
Click on the extension logo and the extension popup window will be open.
Start and Stop operations can be carried out easily with the basic concept.
Tips to Use the Diagnostics Tab
The diagnostic tab lists the rules and if you see a red mark, it means there are issues in the page. Here are some of the actions you can perform:
Check running as standard user, Check using CDNs
Check requests to SharePoint, Check for Large Image sizes
Check for Structural Navigation, Check for CBQ Webpart.
Tips to utilize the Network Trace Tab
The Network Trace Tab functions to provide detailed information about the requests to build the page as well as the responses received. You can take the below actions from the tab.
Look for Item Load Times flagged as red.
Test Item Load Times
Share relevant details with others who can help investigate issues
How to enable the Microsoft Support Level feature?
When working directly on a Support case for performance, you can utilize the Microsoft Support Level Feature. This feature works perfectly when actively engaged with Microsoft's Support Team.
Open the Page Diagnostics Tool.
Press ALT-Shift-L on your keyboard to display Enable support level logging.
Select checkbox and click start.
This will reload the page and generate verbose logging for Support to analyze.
CorrelationID is significant at this point as the support team will be using it to extract necessary information.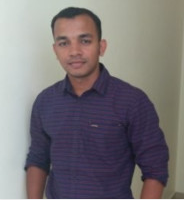 Alex Joseph is a Digital Marketing Strategist with explicit knowledge in Content Marketing and Microsoft Technologies. A writer by day, Alex is a night owl and a DIYer. Alex's theory is to make businesses achieve success with modern solutions and smart exploitation of resources.