Learn about the different stages in the app installation permissions request flow, and how to approve or deny requests for installing an app. You can also learn how to view the pending app requests, and steps to make the app available after approval.
Stages in the permissions request flow
Request approval link in the app details page is seen when an app requires admin permission to install.
When you click the link, an App request dialogue box will appear.
Enter the justification for the request in the provided space.
Click on Request to send a notification to everyone with site collection admin rights for the apps catalog.
How to deny or approve requests for installing an app?
The auto-generated email will have the You can now approve or reject the request here link.
Approve or reject app request screen will appear when you click the above link.
Provide information about your decision in the Comments box.
Select Approve or Reject according to your decision.
How to view the pending app installation requests?
Go to the SharePoint Admin Center and choose Apps from the left pane.
Click on the App Catalog link.
Select Settings > Site Settings > Site Collection Administration > Manage App Requests.
From the left navigation, choose App Requests.
Click on each request to review it.
Steps to make the apps available after approval
Approve the app install request.
Visit the SharePoint Store and acquire the app.
On the App request entry, click on the link next to View app details.
Check App requests list to see the status of requests.
After this step, the apps will show up in the Apps you've requested list.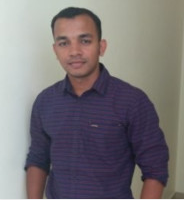 Alex Joseph is a Digital Marketing Strategist with explicit knowledge in Content Marketing and Microsoft Technologies. A writer by day, Alex is a night owl and a DIYer. Alex's theory is to make businesses achieve success with modern solutions and smart exploitation of resources.