SharePoint is offering plenty of powerful features to users for accomplishing various objectives. When approaching SharePoint with a project management perspective, you will see that there is more than enough potential left in this platform to help you achieve more. Let's discuss more on utilizing the built-in features of SharePoint for a project management tool and manage tasks exceptionally.
How to start using SharePoint as a project management tool
You can perform all necessary project management requirements such as tracking progress, handling documents in different versions, and most importantly, keeping deadlines.
Here are 4 most important ways in which you can turn a SharePoint Team Site into a Project Management Hub.
Setup the Project Homepage
The best thing about a SharePoint Team Site is that it comes with ample capabilities as default to get started with a project process. The home page is the first thing to set up, as it is where you will be controlling the whole process. The home page should give an overview of project statuses, performance overview, etc.
Configure Quick Launch
The Team Site you are configuring as a project management tool will have different lists and libraries associated with each project process. Ensure that your team members can access them easily, by mapping them to the Quick Launch.
Automate with Workflows
Communicating with team members about tasks, and streamlining critical processes are responsibilities of a project manager. You can automate these tasks or processes with SharePoint Flows. Sending notifications to the team members at the right time is one good example of a task that can be automated.
Customize the Site with Your Project Management Language
It is essential to ensure that the project management tool is blended or customized according to your project management styles or language. This helps your team to adapt to the new system effectively. Dock's Project Management System is designed and built intelligently to fit organizations project management requirements.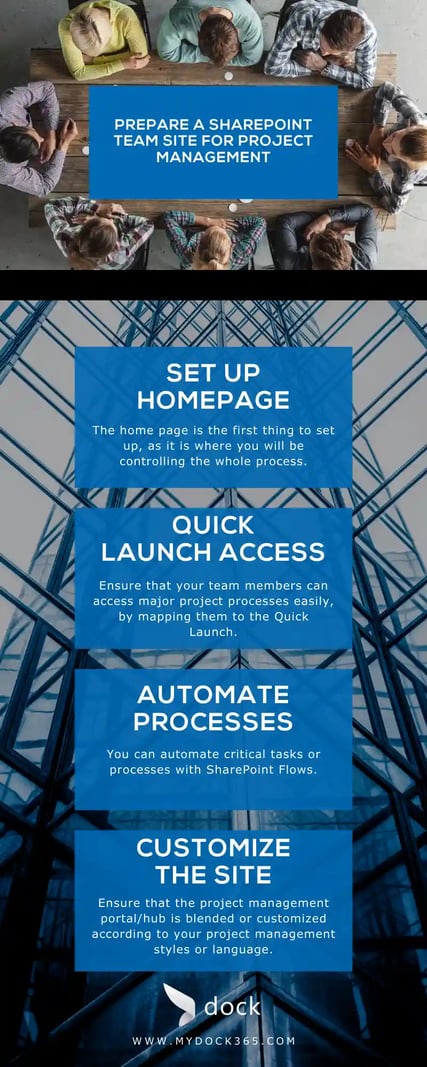 Book a
Live demo
Schedule a live demo of Dock 365's Contract Management Software now.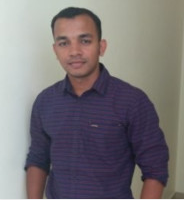 Alex Joseph is a Digital Marketing Strategist with explicit knowledge in Content Marketing and Microsoft Technologies. A writer by day, Alex is a night owl and a DIYer. Alex's theory is to make businesses achieve success with modern solutions and smart exploitation of resources.