Which is the capability of SharePoint that amazed you the most? For us, it is the document management capability. We have tried different solutions and methods to organize and manage documents in our organization, but nothing worked as good as Microsoft SharePoint. There are plenty of features related to document management, sharing, and collaboration capability in SharePoint. Today we are about to discuss the top 3 ways to follow documents in SharePoint to track them effectively. We will tell you when you will need this option the most. Suppose you are navigating through your organization's SharePoint sites and you found a document that is interesting to you, and you wish to track its updates from now. All you need is to follow the document. Bookmarking is also a great option. Let us give you a brief idea about the benefits you can avail by following a document in SharePoint.

Please note that the 'Follow' option is available only in the SharePoint Classic Experience now.
Benefits of following a document
Once you have followed a document, you will constantly see updates regarding the document in your news feed. The updates will be regarding the activities of others which includes editing and sharing of the document. By adding a document to your followed documents list, provides you the comfort of quick reference. By informing your teammates that you have started following a document, you are helping others in your team to discover new content too. If no one is seeing a document, there is not value no matter how good it is. In a way, you are enhancing the SharePoint experience of your organization by utilizing these features.

1. Following documents from a Site Library
When you are in a site library or OneDrive for work/school library, following a document is much easier. It is one of the easiest ways to follow documents from a site library.
Select the document
Click on the ellipsis shown next to the document and choose Follow.
If there are no follow options, then choose Advanced and select Follow.
2. Following Documents from Newsfeed
When you find an interesting or relevant document in your news feed, you can follow it. By doing this you will get notices in the news feed whenever there is an update available for the document. This will also add the document to your followed documents list for quick reference. You can follow the document from the library where it is stored.

Here are the steps to follow a document link found in your SharePoint newsfeed:
Go to the top of the page and click on Newsfeed in the header.
Alternatively, you can also choose Newsfeed by clicking on the App launcher.
From the Newsfeed page, click on the document and open the document.
Remove the file name at the end of the URL and press enter to go to the library in which the document is stored.
Now that you are in the document library, click on the ellipsis found next to the document, and select Follow.
3. Following a Shared Document
Following a shared document makes it easier to access the document whenever needed. Instead of searching for the document shared email, you can just go to your followed documents list and find it quickly. In the shared document email you will find a Follow link that makes it easier to do that. Here is another way to follow a shared document.
Go to the site-library in which the document is stored.
Select the document and click on the ellipses next to it.
Choose to Follow from the options that show up.
You can click on Advanced if you do not see the Follow option in the last step.
How to stop following a document
If you no longer want to follow a document and do not want to see updates regarding it, you can stop following the document anytime. Here are the steps:
Choose OneDrive from the page header.
You will be taken to your OneDrive for work/school library.
Click on Followed documents or Followed option found in the Quick Launch Panel.
Choose Stop following option found right below the document you want to unfollow.
Hope this blog post gave you a detailed overview of the follow documents option in SharePoint. For more interesting SharePoint blog posts, keep coming back. Let us know your thoughts/doubts/queries in the comment box below.
Have a good day.
Book a
Live demo
Schedule a live demo of Dock 365's Contract Management Software now.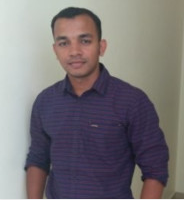 Alex Joseph is a Digital Marketing Strategist with explicit knowledge in Content Marketing and Microsoft Technologies. A writer by day, Alex is a night owl and a DIYer. Alex's theory is to make businesses achieve success with modern solutions and smart exploitation of resources.