The original purpose of Dock 365 Corporate Intranet Portal is to help businesses become more productive and organized. Dock can easily turn into your organization's digital workplace heart within weeks after deployment. As dedicated portals, features and facilities make users easily get going with Dock, you will get quick results for your investment for sure.
Today we will present you 5 extraordinary things Dock 365 do for businesses.
Perfectly Tuned for Business Objectives
One of the first things you should consider when finalizing a corporate intranet is to check whether it is aligned perfectly with your business objectives. These are the things that you want to accomplish the end of the day. Being a perfect package overall, Dock 365 will be perfectly tuned for your business objectives. That's one of the greatest success secrets of Dock.
Users Are Dock's Priority
An intranet should be designed for its users first, and then it can automatically serve the organization in the best possible way. We believe in this concept and consider user preferences and requirements right from the first to last stage of development. Dock ensure that users are able to find what they want, at the right time, in a suitable format.
Designed for Mobile and Remote Workforces
Working from remote places is made possible by mobile applications, smartphones, and several other futuristic technological innovations. Dock 365 is designed by keeping mobile and remote workforces in mind. If you can stay connected with your team even from a remote location using an intranet mobile app, it is extraordinary.
Creating A Positive Work Culture
A great work culture can completely accelerate your organization's motives. Creating good experiences are the first step. With a good looking and clean interface, Dock 365 is right on target from day one. On-boarding and off-boarding features, branding capabilities, other communication features, and news broadcasting or showcasing features make Dock extraordinary in this segment.
Upgrade with The Business
We know that your business is going to keep evolving and get bigger along with time. A brilliant corporate intranet should be able to evolve along with the business and should be able to easily adapt to the new technological innovations. Dock is always ready for changes and upgrades that will keep your business competent and impressive.
Power-up your business with Dock 365!
Dock 365 is an outstanding SharePoint intranet portal that gives your organization the power to use all available resources well and to keep achieving good ROI consistently. Apart from that Dock offers multiple ways to improve employee engagement that benefits your enterprise grow better.
Schedule a free demo now!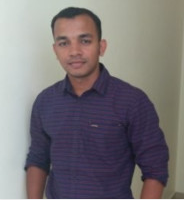 Alex Joseph is a Content Developer with explicit knowledge in Content Marketing and Microsoft Technologies. A writer by day, Alex is a night owl and a creative person. He is also a Movie Buff and DIYer.