Collaboration tools like an intranet portal software, especially one that is built on SharePoint, needs to have exceptional document storage and retrieval features. Microsoft Search is an exceptional feature, organizations can utilize to make work easier, quickly done, and to find everything they want faster. The biggest advantage with Microsoft Search is that it can bring all possible search results across the workplace, that increases productivity. It not only makes information retrieval secure but also combines with public web results which make the output look more sensible. Here are the 8 amazing advantages offered by Microsoft Search according to us. With exceptional search features, you can easily find and collaborate on documents on an intranet portal software.
Intelligent Search Saves Time
No doubt that this is the most intelligent search facility you can get to produce the most relevant search results for users in your organization. It utilizes AI to create boundless and contextual results that give the best value. Some studies have found that when employees have what they are looking for in a minimal amount of clicks they tend work more efficient on it. And with intranet portal software built on SharePoint you can achieve that.
Enterprise-Grade Protection
Furthermore, it requires Azure Active Directory authentication to handle results from the trusted cloud. Apart from that, the authenticated users will be able to view those content they have access. A much-appreciated level of protection indeed.
Provide Authoritative Answers and Information
The facility is also capable to give answers and critical information that help users to process tasks related to policies, benefits, tools and more. It is also possible to target a specific group of users such as remote workers or new hires. You can streamline your FAQ section in the intranet portal software using this Search feature.
Search Entire Office 365 Apps from One Place
Another fantastic advantage is that Microsoft Search can bring results from various data sources in Office 365. Finding content or information from SharePoint, Teams, Groups, Yammer, OneDrive for businesses and more is made easier.
Easy to Run, and Ubiquitous
Moreover, it is very easy to deploy Microsoft Search. You can enable it from the Microsoft 365 Admin Center. Set the logo, color name and more by customizing the settings, and let the users access it from any device they prefer by simply signing into Bing.
Spot the Shared Files
Finding shared files and documents is made easier by using advanced query understanding. Users can quickly find files they have access, and documents they are collaborating on.
Cut Support Costs
Another great advantage is that Microsoft Search makes common answers easily available. This reduces the number of times the users need to content IT department, help desk, or support team for help.
Quicker Task Completion
You can enable task completion within work results by integrating PowerApps into your content. Faster task completion leads to better productivity and efficiency to your workforce.
Book a
Live demo
Schedule a live demo of Dock 365's Contract Management Software now.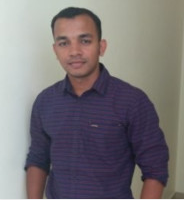 Alex Joseph is a Digital Marketing Strategist with explicit knowledge in Content Marketing and Microsoft Technologies. A writer by day, Alex is a night owl and a DIYer. Alex's theory is to make businesses achieve success with modern solutions and smart exploitation of resources.