In the last few decades, the changes that have happened in the business world is astonishing. Most importantly, the innovations happened to the way business operations are carried out is dramatic. The intranet portal software has a crucial role to play in this great change. Initially, they had minimal functionalities and features, but soon they got established and expanded to a powerful and feature-rich digital platform. It is now easier to share information, track projects & contracts, and even to hire & train employees. Let's show you some great features of an Intranet Portal Software that helps gain good control over your organization.
Dedicated Portals for Each Department
With an intranet portal software, you get dedicated portals for each department. This is to ensure excellent collaboration and the safest document sharing within each team. Marketing Portal can be used to manage all tasks and processes regarding marketing, whereas the Sales Portal is designed to control all tasks and processes involved with the salespeople. IT Portal, HR and Employee resource Portal, etc. have their unique activities and capabilities too.
Intranet Mobile App
The number of people working remotely or from outside office premises has increased in recent years. People want to stay connected with their team even while away from the office. The intranet portal software Mobile App helps you to access important data and stay up to date with everything happening in real-time.
News and Announcements
The news and announcements feature have more to do than just keeping people aware of the developments and news. It creates a sense of being relevant and together as a team. Stay up to date and connected.
Add-Ons
For the best results,use the add on features of the intranet portal software. This helps you to increase your abilities and control over certain areas. Project Management System, Contract Management System, CRM, and LMS are some of the best among them.
Book a
Live demo
Schedule a live demo of Dock 365's Contract Management Software now.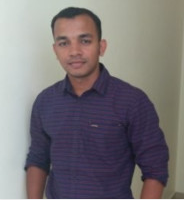 Alex Joseph is a Digital Marketing Strategist with explicit knowledge in Content Marketing and Microsoft Technologies. A writer by day, Alex is a night owl and a DIYer. Alex's theory is to make businesses achieve success with modern solutions and smart exploitation of resources.