Everything is possible in business when you have a very good employee base. Happy, satisfied, loyal, and well-engaged employees can increase the productivity and reputation of your business exceptionally. Therefore, employee engagement is considered as one of the most important factors in business success. Becoming successful in business is one thing and maintaining your business in such fantastic shape is another thing. A proper business strategy and plan is crucial. A work management software can handle this demand perfectly.
Here are the 5 most critical factors that need to be considered to accomplish excellent employee engagement.
Employee Relationships
It is a fact that employees with a better friend circle in your organization will always stay active and spirited in their tasks. You need to take initiatives to generate personal bonds between employees. Team outings, lunches, coffee time, and team building activities can help. Adopting a work management software at the organization will give the impression to your employees that you care about the employees and resulting in a better relationship with the employees.
Individual Impact
Other than money and other potential factors, people are very curious to see how their contributions are making an impact on the organization's overall success. If that doesn't make any difference, they will not be satisfied at the end of the day. By sharing facts and other resources (Client stories and comments) that display the impact they have created you can make them more confident and motivated.
Autonomy
Another important aspect an employee will look desperately is the personal achievements they have made. It can be a new skill they have developed, it can be something challenging they have done or an opportunity that pave the wave for more respect from others. Ensure that they have the space for self-expression and ample freedom.
The Experience
People are very cautious about the mood or values that are followed in their work environment. Though business operations demand a serious approach most of the time, having a fun and free workplace always help to reduce stress and stay light even in tough situations. This is the kind of experience everyone will be expecting from a modern office space.
Expansion Possibilities
Keep motivating and injecting confidence with your employees often. Give them challenging tasks and opportunities to test their limits consistently. The confidence you are generating through a positive approach always put them in favorable conditions, and even gain objectives that are new to them. They will grow as a professional and as a person. This is the most advantageous level of growth an organization can achieve. Study the impact of adopting a work management software at your organization, how would it affect the employees, research the expansion possibilities.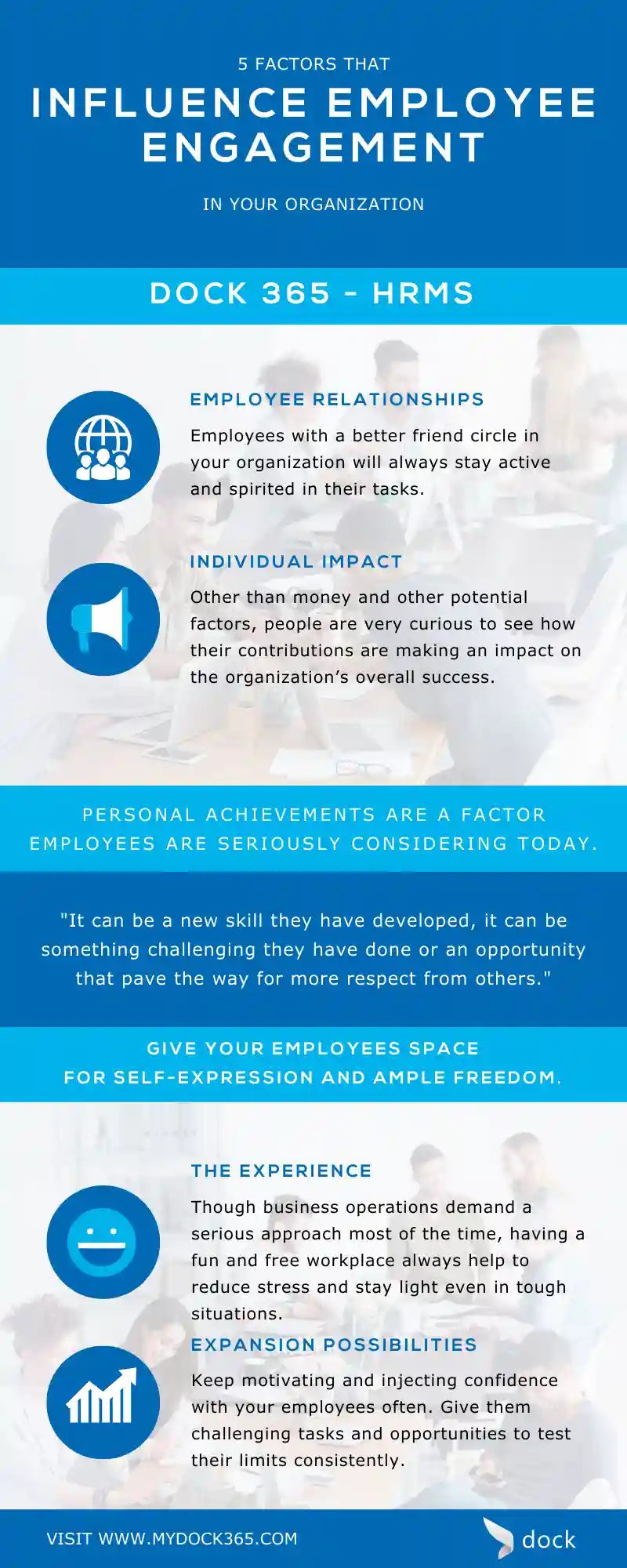 Dock's HRMS System comes with fantastic features and capabilities that boost all the above-mentioned factors and qualities. Book a free demo today!
Book a
Live demo
Schedule a live demo of Dock 365's Contract Management Software now.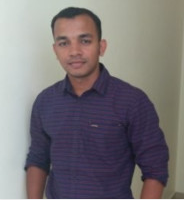 Alex Joseph is a Digital Marketing Strategist with explicit knowledge in Content Marketing and Microsoft Technologies. A writer by day, Alex is a night owl and a DIYer. Alex's theory is to make businesses achieve success with modern solutions and smart exploitation of resources.