Choosing your sharepoint intranet can be hard. There are a lot of choices with a lot of different promises and features. Upkeeping your intranet is even harder. From day one, your intranet requires maintenance and upkeep to keep your employees satisfied because if your employees don't like your intranet it's going to be awfully hard to convince them to use it.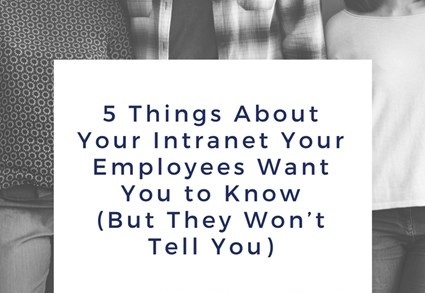 I've compiled a list of 5 common complaints from intranet users. These are the problems your everyday users might face that they don't bring up with upper management.
They want to be able to communicate more
Your intranet should be a tool to connect your team members. This means you want to make sure your intranet empowers them to communicate more cohesively. Many employees feel that instead of empowering them, it makes it harder to carry out conversations. If you've got an intranet but your employees are still sending emails back and forth, then there is a change communication is a problem in your intranet.
If this is the case, it's time to start considering an intranet that encourages more effective communication. Dock intranet portal encourages communication by integrating it in every action a user completes. With Dock, communication isn't added in as an afterthought, and it's not restricted to certain hidden areas. As a true collaboration platform Dock encourages, empowers and enables cohesive, constrictive communication.
They still can't figure out how to do that things you've showed them 10 times and they're too embarrassed to ask an eleventh time
This one is way to common is workforces all over the world. We hear this a lot when we work with both end users and executives in companies: after the ninth or tenth time saying "Um, how do I do this again?" users eventually stop asking and stop trying. Whether they're embarrassed, frustrated or just tired of trying: a confused user-force is an unproductive one that will eventually give up on the project.
Choose an intranet partner that not only assists with training, but will continue to train throughout your subscription with them. Dock is prepared to train before your intranet launch, again during the early days and then again throughout your subscription to Dock. We know your users are only human and we're ready to take the human approach: whether that's a company-wide training seminar, a small group training session, or one-on-one training with your leaders. We want to make sure your users love Dock as much as we do.
Your teams can't figure out why they can't see everything
Marketing has been looking for client service's projects for days, sales has been looking for the email marketing collaterals for weeks and everyone is getting really, really frustrated. This is a big problem with many easy-deployment out-of-the-box intranet solutions.
That's where Dock is different. We're customizable out-of-the-box but we're still easy to deploy because you'll have a technology partner through every step. We'll help you plan out security elements to make sure that everyone can access everything they need to and no one can access unnecessary sensitive information. The most important thing is we'll plan this with you before you launch and the rules will be established from day one. The key to success is consistency and clarity and we will always be
They want to use the collaboration features from O365 but your intranet isn't really allowing for that
If your intranet isn't compatible with all the amazing collaboration features of Office 365, it can be really frustrating to your team. Office 365 offers a wealth of collaboration features that they're building upon and adding to every single day. An outdated intranet may not support all these important features.
Dock is a SaaS-based intranet solution which means we're an ongoing subscription with constant upgrades and updates to support every Microsoft update. We'll also release new collaboration features every quarter. Your intranet should encourage your employees to utilize their collaboration tools at every opportunity, not hinder them.
They have a love/hate relationship with their document storage
Document storage typically goes one of two ways: save it to your hard drive and hope for the best, or upload it to a cloud-based service like Dropbox to access it from any device. If your users are storing their documents locally on their own computers, there is a huge risk of data loss and no opportunity for remote work. If they're storing on Dropbox, they can get lost in the process of keeping the most up-to-date versions of their documents. There is nothing more stressful that getting to a destination, trying to open their documents to get to work and realizing that the version online is 6 versions old and has none of the data they need.
Dock incorporates SharePoint's document management capabilities at its core of functions. This means version control, offline sync and all the other SharePoint document management capabilities will be with your whole team from day one. Also, since Dock is built on the power of SharePoint, your data security is backed by the reputation of Microsoft.
Ready to see how Dock can transform your team?
Stop wondering what-if and start experiencing it. Dock is ready to transform every team, of every size and in every industry. We're affordable and scalable for every size team. Schedule a demo with our SharePoint today to experience how your team can grow with Dock as your technology partner.
Book a
Live demo
Schedule a live demo of Dock 365's Contract Management Software now.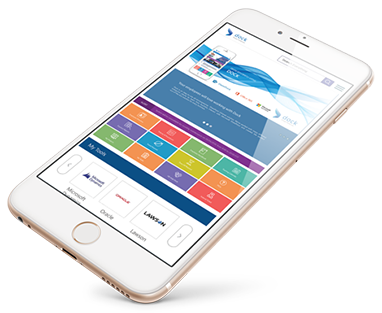 Our Insights. Learn with our Latest Blogs about SharePoint.