Finding a company intranet that will work for every team in your business is hard. You'll need to consider things like file storage for marketing collateral, contact management for the sales team and automated workflows to help the HR team.
However, you'll also need to balance your teams' varied needs with your budget and time constraints. Where do you start? With an expensive customized company intranet? With a cheap but easy turnkey company intranet?
Good news. When it comes to company intranet, you might just be able to have it all.
Dock is a new breed of intranet. Built on the power of Microsoft SharePoint and Office 365, Dock is fully customizable, out-of-the-box SharePoint intranet. Your company isn't cookie-cutter and your intranet shouldn't be either. Instead of getting instant access to a half-baked intranet, we'll take time to get to know your business personally and tailor your intranet to your unique needs.
Because Dock is a customizable but still turnkey, you'll get your intranet quickly and at a fraction of the price of a completely custom-made solution.
Dock's Roadmap to Success
At Dock, we're people just like you. We're business owners. We have IT specialists, a human resources team and all the other teams it takes to make a business keep running. We understand the complexities of running a business day-to-day and we love learning about the intricacies of our individual clients' businesses.
Once you decide on your intranet, our first step is always to show you our product and learn about your team. We figure out the tweaks needed to create the perfect environment team and start implementing them. Want to change the colors to match your brand? Your color choices are as limitless as your imagination. Want to get rid of some of the features you don't need? They'll be gone before you ever install Dock. Have unique teams, processes or business features that require portals? We'll get them set up and implemented just like the other ones already present.
We take a short time, less than a few weeks, to create your personalized intranet. Dock is customizable out-of-the-box, so you get a fully customized intranet, created with our turnkey solution. This process means lower costs for you and less creation time. We'll have your intranet ready for testing in a few weeks and you'll be able to check it out.
Test, Train, Prepare and Launch
The last steps are to prepare for liftoff. We'll test your brand-new intranet and let your team take a spin on the new intranet as well. We'll take the time to look for any inconsistencies, issues or problems and fix them for you. Forget a team portal? Want to implement location pages? Did you decide to implement paid time off request workflows? No problem, we'll straighten it out for you before you deploy.
Set your sights to the future
With your new company intranet deployed, your team is ready to start evolving. Watch as your team gets trained and becomes comfortable in the new intranet. Your company's intranet will empower your team to become more cohesive and communicative. Then, quarterly we'll bring you new and updated features
Don't just take our word for it, though. See Dock in action by scheduling a quick demo with our SharePoint exerts. A member of our team will take you on a guided tour of Dock and start to learn about your business. You'll have a transformed team before you know it!
Book a
Live demo
Schedule a live demo of Dock 365's Contract Management Software now.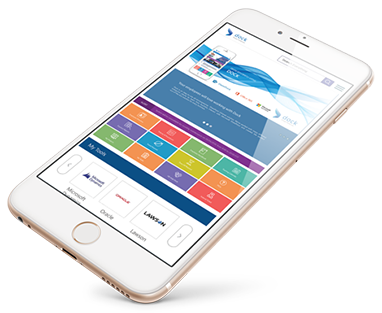 Our Insights. Learn with our Latest Blogs about SharePoint.