Thinking of getting a new intranet? Sometimes it's hard to cut through the false promises and marketing jargon, so we'll cut to the chase. Dock is SharePoint intranet like you've never seen before. We didn't just make a pretty interface to disguise your old SharePoint environment – we transformed it. We've added features like integrated workflows, an internal app market and enhanced search.


Choosing a Technology Partner
Dock is more than just intranet, we're a technology partner. We're a business just like yours. We understand the things it takes to keep a business running. Instead of choosing an intranet that you deploy and let stagnate, choose an intranet provider that updates your intranet to accommodate and support your growing and changing team. Dock will continue to provide updates to support Microsoft's updates to Office 365 and quarterly updates with new and improved features. We'll also continue to customize your intranet for business structure changes. Add a new division? We'll create a new portal for them and then host a training session to make sure your whole team is on board.
See Dock in Action
Stop imagining how a new intranet will work for your business. If you're looking for a dedicated information technology portal, you can find more information on our website . Schedule a demo with our SharePoint experts and we'll take you through a live tour of a real, functional Dock environment. Truly experience how Dock can transform your employees into a cohesive, communicative team.
Book a
Live demo
Schedule a live demo of Dock 365's Contract Management Software now.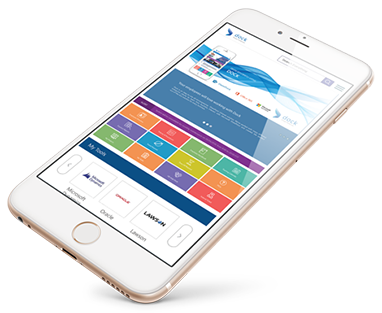 Our Insights. Learn with our Latest Blogs about SharePoint.