Like most business owners, you're probably looking for ways to streamline your processes. Digital solutions are the best and most cost-effective ways to do this. Out of these, solutions built on SharePoint are some of the best that you'll be able to find. if you're looking to change how your company or nonprofit handles board meetings, than a SharePoint board management system is the solution for you. Let's take a look at why you would want to use SharePoint board management software.
What is Board Management Software
Board management software is a tool that creates a shared, secure space for board directors to access important documents and collaborate with one another. All documents stores within a board management system are viewable only by board members and those given special permissions by a software administrator. Board management software makes it easy to manage agendas, annotations, documents, board meeting discussions, and meeting minutes quickly and securely. It provides real-time updates to board materials that board members can access from any device. Board management software also makes it so that your board can run remote meetings using the virtual board meeting function.
Why You Should Be Using SharePoint Board Management Software
There are plenty of reasons that you should be using SharePoint-based board management software. Let's take a look at some of the bigger reasons.
Increased Security
If there's one thing your board members are concerned with, it's security. Attacks from malicious third parties are getting more and more sophisticated by the day. Your board members want to know for certain that your board's sensitive data is kept safe. That's why the system you use to manage board meetings needs to be incredibly secure. If you didn't know, SharePoint uses Microsoft's highly secure cloud servers to store data. A SharePoint board meeting system offers your board an unparalleled level of security not able to be offered by other board meeting software. Being built using SharePoint, you'll also be able to use the myriad of security measures that Microsoft offers to protect your data behind multiple levels of security.
Adaptability
As with any other business tool, the software you use needs to match the work that you're doing. In this case, your board meeting software needs to be customized to fit your needs. SharePoint is an incredibly fluid platform. The level of flexibility you have can't be found anywhere else. That's why a SharePoint board meeting system is perfect. You can have your board management software be built to completely meet your board's needs. If something comes up and you need something added, it's very easy to customize the SharePoint board meeting system to match.
Adoptability
Your board members don't want to spend time fiddling with a system. They want to be able to log into it and do what they need to do. That's why you need to be using board management software that's easy to learn and even easier to use. That's where a SharePoint board management system comes in. Base SharePoint is pretty intuitive. Most systems built on it don't need longer than a 30 minute overview to learn how to use. SharePoint board management software is incredibly easy to use especially if you're already using Office 365.
Efficiency
Let's face it, your board members are probably very busy people. They don't want to have to spend a ton of time on board meeting processes. That's why SharePoint board management software is the best option. Using automated workflows, a SharePoint board management system eliminates many of the more menial tasks your board members have to do. This way, they can spend more time focusing on their other responsibilities and less time stressing over day-to-day activities. In addition, since it's built on Office 365, they can log into the SharePoint board meeting system with their Office 365 account. That way, they don't have to keep track of multiple accounts and passwords on a day to day basis.
Engagement
Just because someone is a member of your board doesn't mean they're engaged with what's going on. It's important to make sure that each member is tuning into what's going on and is actively engaged in their responsibilities. That's where a SharePoint board meeting system comes in. SharePoint is one of the best tools around for increasing engagement. SharePoint board management software can be fully branded with your company's brand to help board members dial into your culture. Not only that, but timely notifications and other SharePoint resources can be used to engage board members and ensure that they're invested in their roles.
Document Storage
Generally, each board meeting will have supplemental documents that board members will need to reference during and after the meeting. It can be difficult to distribute these over email or through mail. It's a good thing that Microsoft built SharePoint to be the ultimate document management and storage system. Using SharePoint board meeting software, you can store all of these documents in one easily accessible location. Not only can this be used during meetings, but board members can log in later to access and download these documents at their leisure. Not only that, but meeting minutes can also be stored alongside these documents so that they too can be accessed whenever board members wish to.
Communication
There are times when board members need to message each other outside of board meetings. Other times, board members may want to message each other privately while meetings are going on. SharePoint board meeting software allows your board to do both of these and more at their leisure. Board members can also leave comments on specific meetings and get notifications when people reply to them. This makes sure that your board members are always tuned in and connected to one another.
Conclusion
Like with any other business tool, board management software isn't something you should purchase blindly. Do your homework and and make sure that you're using the best board management system - one built on SharePoint. If you're interested in learning more, fill out the form to the right. Someone from our team would love to talk to you about our new Board Meeting 2.0 solution.
Book a
Live demo
Schedule a live demo of Dock 365's Contract Management Software now.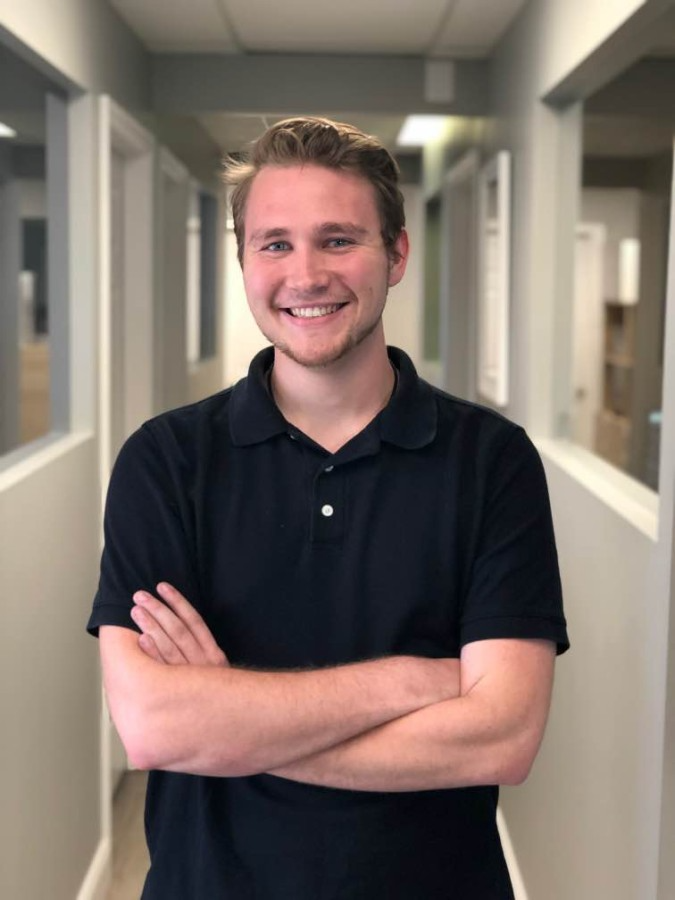 Quentin Russell is a Content Specialist with knowledge of Content Marketing and Social Media Marketing.