SharePoint intranet like you've never seen before

Your tastes in technology are expensive; your intranet shouldn't be. After all, the purpose of the intranet portal is to improve your revenue by streamlining your business processes. If your intranet costs are out of hand, this can't be the case.
At Dock, we're a business just like yours. We understand the needs of businesses small and large, and work hard to create a product that is both helpful to and accessible by businesses of every size and in every industry. A small, 10-person manufacturing warehouse would not use the same exact intranet processes as a 5000-person accounting company with over 50 offices in over 10 states; so they shouldn't pay the same amount either.
Our product and pricing model are structured to accommodate businesses of every size. Every day, we hear the same questions after our demos, "This looks great, but how much does it cost?" We consistently find that our product is lower priced and comes with higher level features than all other similar intranet portals on the market.
This is because we know that high cost does not equal high quality. Our efficient, customizable out-of-the-box model means we can keep prices low and turnaround time fast, without sacrificing quality. This is just one of the many ways Dock stands apart from other SharePoint intranets.
Another stand out feature of Dock is our customizable nature. Many SharePoint intranets offer you light customizations, where you can input your logo and change the color theme. Dock is proud to be completely customizable. We'll help you pick out departmental portals for each of your team, update the appearance of your Dock, and get you completely set up for launch day.
We'll continue to support you with free training throughout your subscription to Dock. We'll also make sure that Dock is always compatible with Microsoft updates, as well as provide out own updates quarterly with new and improved features.
Want to learn more? You can request a price online in our form and one of our SharePoint experts will give you a rough estimate. Our SharePoint experts will take a few minutes to truly understand your business's needs and give you the most accurate quote.
Book a
Live demo
Schedule a live demo of Dock 365's Contract Management Software now.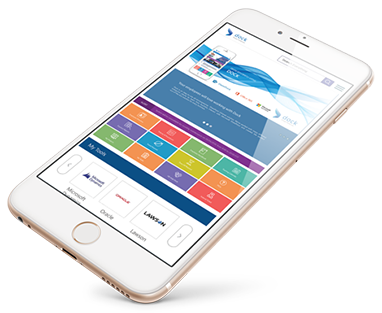 Our Insights. Learn with our Latest Blogs about SharePoint.