Is your organization planning to move existing on-premises SharePoint Server services to the cloud?Then SharePoint Server hybrid is something you should definitely know about. It provides an excellent migration path by extending high-impact SharePoint Server workloads to SharePoint Online.
Gain unified functionality and enhanced access to data with SharePoint Server hybrid as productivity services in SharePoint Online can be integrated with on-premises SharePoint Server. The platform helps businesses achieve integrated functionality between services and features such as search, follow, and user profiles. In addition, a hybrid environment enables users to be connected to resources from anywhere at anytime.
In a nutshell, a SharePoint hybrid environment is all about leveraging both SharePoint Server on- premises and Office 365 SharePoint Online. It can help your organization's get started with the cloud by extending their on-premises investment to the cloud.
Features
Let's explore some of the features and capabilities of SharePoint Hybrid
Extensive Hybrid Search

Easily search files and documents across SharePoint Server and SharePoint Online with Hybrid Search. Enable users to work seamlessly and access content from both the environments.
Easy File Storage and share
Leverage Hybrid OneDrive, to store your business critical documents. Not only can you store documents but also share and collaborate with ease. Reduce storage costs and focus more on your core business activities without worrying about how your employees will access data.
Secure B2B Extranet
Say yes to SharePoint Hybrid partner facing extranet sites that lets external users access relevant data and securely do business. They will only have access to a members-only site in Office 365 and no other on-premises environment or site.
Modern Productivity Experience(App Launcher)
Now create modern productive experience for users with Extensible Hybrid App Launcher.It provides users with a more seamless experience while navigating between Office 365 and on-premises SharePoint Server.Once this feature has been enabled, you custom Office 365 tiles, Office 365 Delve and Video apps will appear in your SharePoint Server app launcher.
Businesses can enjoy can best of both worlds with SharePoint Server hybrid. In addition, they can easily manage how employees consume and create data and other services.
Are you in search of an intranet solution for your organization? We can help you ! Say hello to Dock 365-a SharePoint Intranet Portal powered by Office 365. Take your business to the next-level with Dock.
Schedule a no-obligation Demo Now!
Book a
Live demo
Schedule a live demo of Dock 365's Contract Management Software now.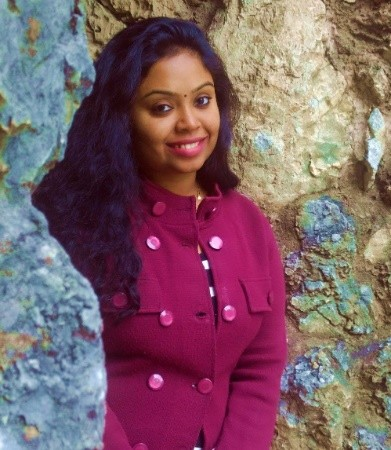 She comes with 4 years of experience in content management and have worked with brands from the US and UK. An enthusiastic content crafter, she loves travelling and learning about new Microsoft Technologies.